WAVERLY, Ohio — For nearly four days, Jake Wagner has taken the stand to testify against his brother, George Wagner IV, in a case that has been billed as "Ohio's worst and most expensive homicide."
Jake Wagner agreed to testify against his brother after their entire immediate family, including their mother, father, and two grandmothers were arrested in November 2018 for the eight slayings of the Rhoden-Gilley families that took place in April 2016; prosecutors said the motive for the killings stemmed from a child custody dispute that Jake Wagner had with one of the victims, Hannah Rhoden. Slaughtered in the homicides were Dana Manley Rhoden, 37; her ex-husband, Christopher Rhoden Sr., 40; their sons, Christopher Rhoden Jr., 16, and Clarence "Frankie" Rhoden, 20; their daughter, Hannah Rhoden, 19, the mother of Jake Wagner's daughter; Frankie's fiancée, Hannah Gilley, 20; Kenneth Rhoden, 44, a brother to Chris Sr; and Gary Rhoden, 38, a cousin to Kenneth and Chris Sr.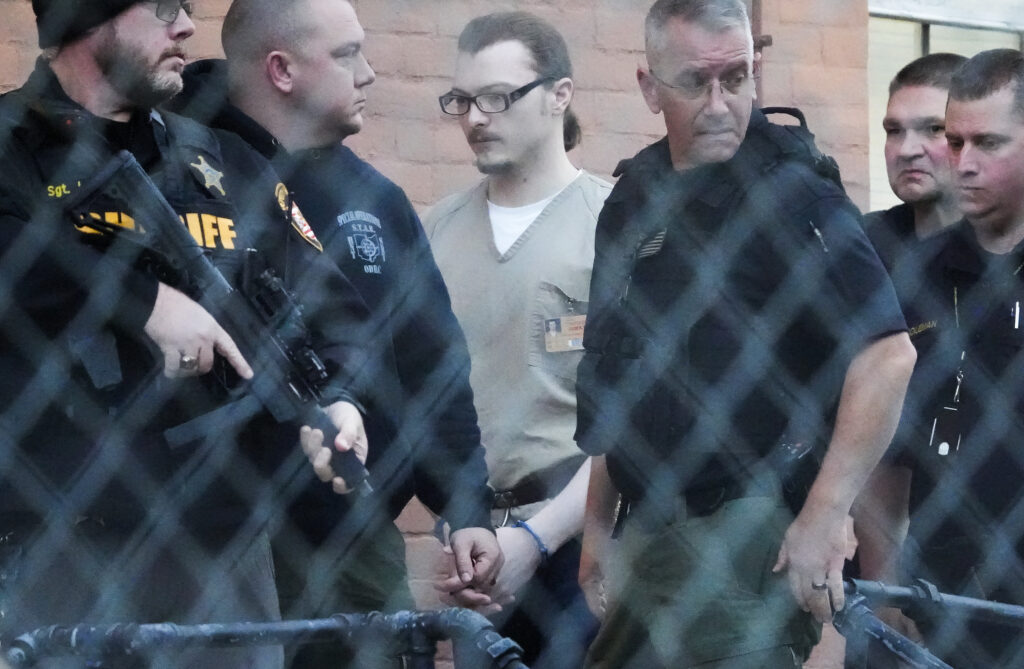 Jake Wagner took a plea deal to testify against his brother and father in exchange for life in prison without the death penalty. The young man's mother, Angela Wagner also took a plea deal for thirty years behind bars in exchange for testifying against her son and husband, Billy. Billy has yet to go to trial, but it is expected he will in early 2023. Angela Wagner has not taken the stand in her son's trial, yet, but will likely be called next week.
Jake Wagner chose not to be video or audio recorded by news media, even though the Guardian's editor, Derek Myers won a temporary restraining order which forced presiding Judge Randy Deering to allow the filming of witnesses unless the judge felt the filming would compromise the integrity of the trial. In a hearing on Wednesday morning, Deering ruled that if Jake Wagner was to be filmed halfway through his testimony then he might be "nervous" and not tell the truth, so the judge ruled that Wagner would stay off camera and his audio would not be streamed.
The Guardian received a portion of Jake Wagner's testimony on his first day on the witness stand. The Guardian wants to disclose that the audio was not recorded by a member of the media and was submitted to the Guardian's newsroom by a courthouse source who is authorized to have their cell phone in the room.
In the audio, Jake Wagner describes how he killed several of the victims and repositioned the body of his ex-girlfriend so she could continue to nurse her newborn baby even after she was killed.
The Guardian has closed-captioned the recording to the best of its abilities; some words may be omitted, cut short, or not properly transcribed. Listening discretion is advised.