CHILLICOTHE, Ohio — Evacuations were underway in Chillicothe on Tuesday after a bomb scare.
Deputies, along with firefighters had a large portion of the city's east end sectioned off and issued evacuation orders impacting Eastern Avenue, Watt Street, and Douglas Avenue.
The exact location of the scene was 674 Eastern Avenue and started after a woman called 9-1-1 when she found a package on her porch. The woman took the box inside, which was addressed to another home she said because it was already opened. The woman looked inside and found a large black ball with wires, putty, and digital items, she told the Guardian; the woman wished to remain anonymous.
When firefighters arrived on the scene after the call they found the "item" to be "above their ability" and the Franklin County Sheriff's Office Bomb Squad was called to the scene. While the county awaited the bomb technicians the city and ODOT used dump trucks to block sections of the roadway to keep people at bay; nearby homes were asked to evacuate, including the large ODOT headquarters on Eastern Avenue.
The Ross County Emergency Management Agency sent out a mass text to cell phones in the area telling people to evacuate the area of Seventh Street and Eastern Avenue.
"Shortly before three o'clock today my office received a call of a suspicious package at a residence on Eastern Avenue. Deputies arrived and could not verify the contents of the package and whether or not it contained any explosives," said Sheriff George Lavender. "The Franklin County Sheriff's Office Bomb Squad responded to the scene and were able to verify that it was not explosive."
Even though the issue ended up not being a threat, the scare caused a lot of chaos locally.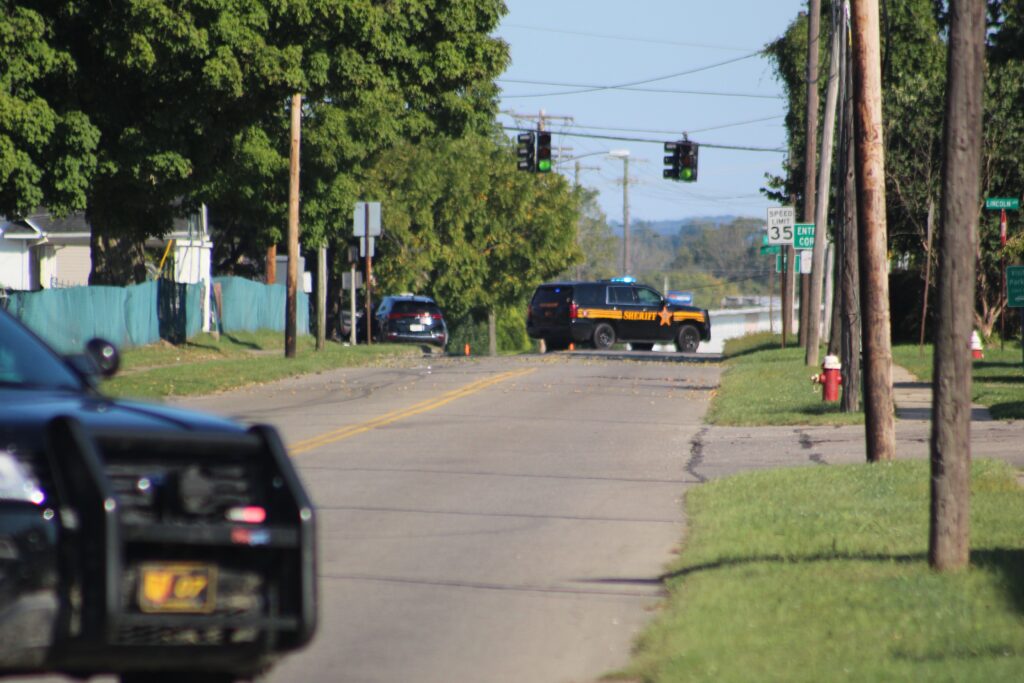 "I closed my store and evacuated immediately after Sheriff recommended it," said Sports Plus owner Sonnie Reed.
The area was cleared at around 5:30 p.m.