ATHENS COUNTY, Ohio — The Southeast Major Crimes Drug Task Force arrested an alleged drug dealer after a lengthy criminal investigation.  
According to a press release from the task force, agents executed a raid at a home on 178 North Congress Street on Monday in Athens. Officials say that during the raid a large amount of cocaine, marijuana, pills, and guns were seized. 
Arrested at the scene was 24-year-old Conner L. McCune, of Springfield, Ohio.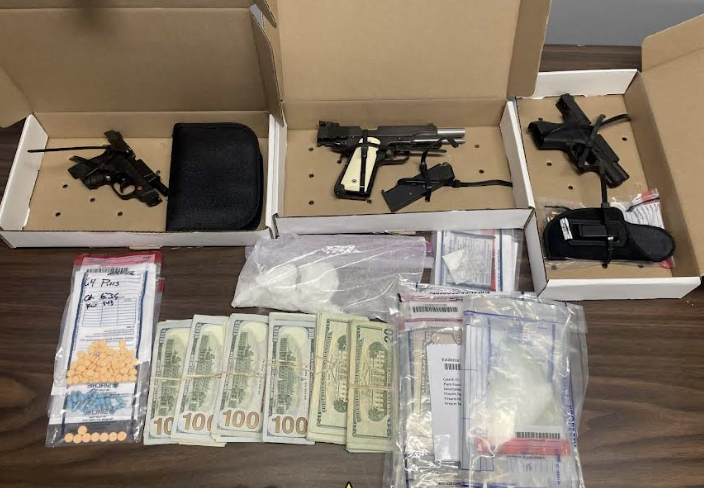 He was transported to the Southeastern Ohio Regional Jail on charges of drug trafficking, having weapons under disability, and drug possession.
"Through the course of the investigation and search warrant at the home, subsequent search warrants were served into the safe of a roommate. A separate amount of cocaine and money were located in the safe," stated Sheriff Smith.
Additional charges, in this case, are pending.