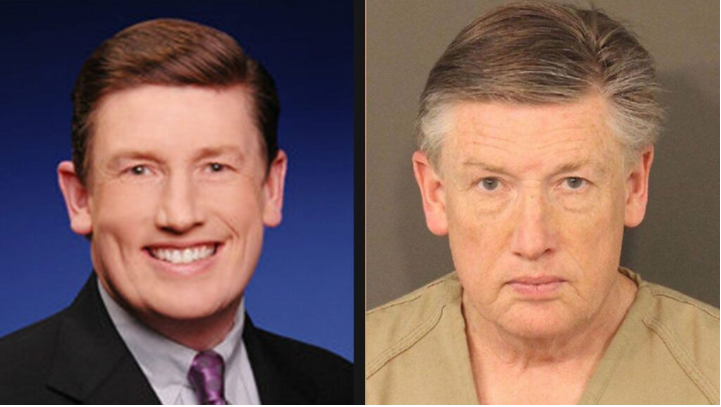 A filing with the Franklin County Court of Common Pleas says that disgraced former 10TV weatherman Mike Davis will plead guilty to child pornography charges. The Columbus Dispatch was first to report the news.
The filing was made on Thursday in a case where Davis faces more than 25-years behind bars. The charges stem from a 2019 arrest after law enforcement descended on Davis' Upper Arlington home and the studios at WBNS, where Davis had worked for more than 30 years.
More than 15,000 images of naked children were found on devices owned by Davis, including his personal laptop at the station. He was fired in September just days after the arrest.
Davis is currently facing three felony counts of pandering obscenity involving a minor and one felony count of possession of sexually oriented material. He is out on a $50,000 bond.
With Davis' plea next week on January 30 — the day his trial was scheduled to begin — it will be decided if he can go into an residential treatment facility instead of jail or prison. His attorney cites numerous recent cases, including famed Columbus Police Officer Dean Worthington, who only received three months behind bars for similar charges as to why the court should "take it easy" on Davis.
A previous version of this article said the laptop seized at WBNS' studios was a company-issued laptop. It actuality, the laptop seized by agents during a search of WBNS' studios was a personal laptop belonging to Davis.