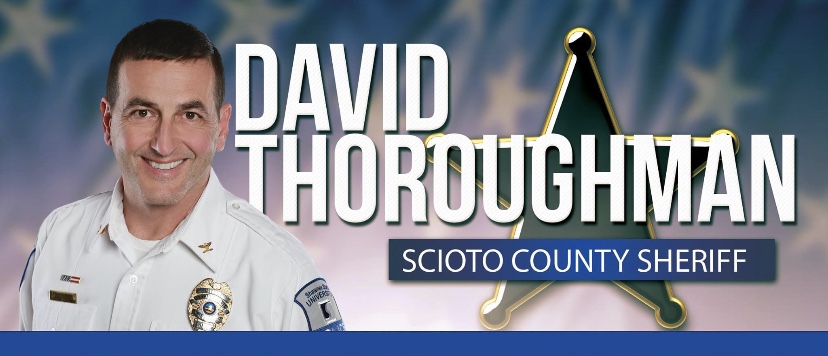 A candidate running for Sheriff in Scioto County is sending a message to drug dealers.
Shawnee State University Chief of Police David Thoroughman is running for Sheriff in the county that borders the Ohio River. A former Portsmouth Patrolman who worked his way up through the ranks to the golden eagle, is taking a hard stance on the opioid epidemic.
"It will be my number one mission to fight this drug crisis that is crippling our hometown," Chief Thoroughman said on Wednesday. "And know that, if we can connect you — the dealer — to the fatal supply that caused one of our family members, friends, or neighbors to overdose and die, I will charge you with murder. Your reign of terror stops the day I take office."
—continue reading below—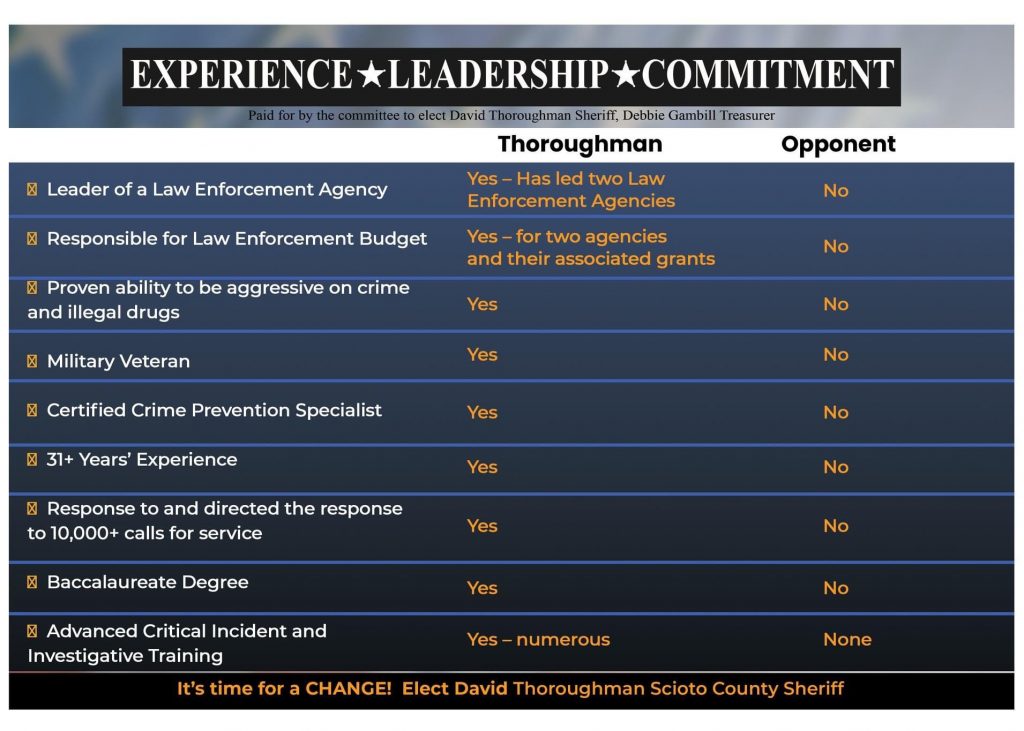 Thoroughman, a military veteran and past-member of the area's drug task force, is running in the April 28 Republican primary election. He is being challenged by Sheriff Captain John Murphy.
Outgoing Sheriff Marty Donini is not seeking re-election, and instead, decided to put a bid in for county commissioner.
If you would like to vote in the primary election, contact the local Board of Elections and request a ballot be mailed to you.