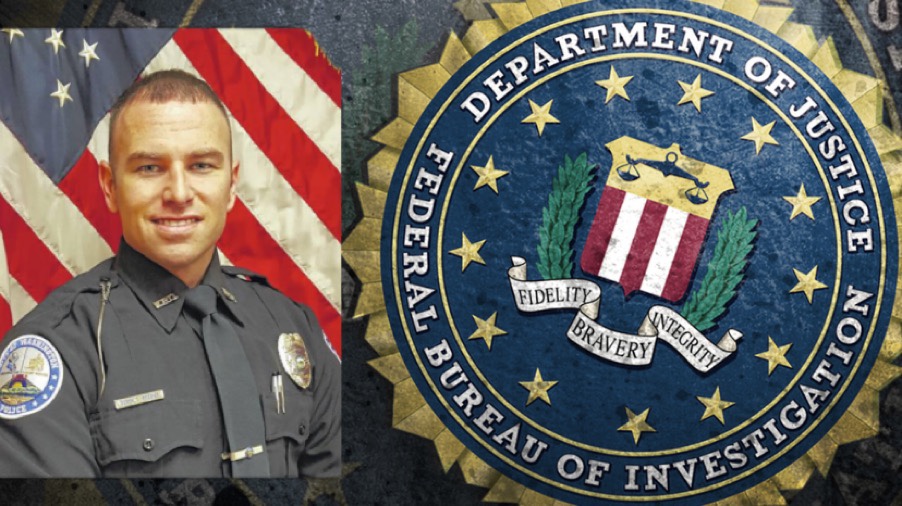 The Federal Bureau of Investigations is looking into a Washington Court House Police Officer and allegations that he is a liar and a racist.
The revelation came on Friday after nearly a week of community division in rural Fayette County.
Hundreds of people are calling for the firing of police sergeant Derek Pfeifer in wake of a reignited "Black Live Matter" movement. Pfeifer, who was hired to work the city in 2007, is accused of lying on his job application about being fired from a previous job after he used a racial slur.
The word he is accused of using is the "N-word" in 2005, which led to his termination from the Ohio Department of Corrections.
—continue reading below image—
In 2007, when Pfeifer applied to be a patrolman for the city, he wrote that he "resigned" from the state job and checked a line that said he was not terminated. However, a December 2005 letter from the prison's warden outlines that is not true.
—continue reading below image—
Pfeifer has been under a dark cloud of controversy since his hiring.
In 2014, he was suspended for thirty days for racially insensitive and offensive social media postings, as well as an insensitive picture in front of a sign that said "no colors allowed" with a thumbs up and a caption of, "silly white people."
In 2019, Pfeifer was suspended for three days after an altercation with two off-duty officers, but he was promoted the same year.
The application lie was brought to the city's attention in 2014, but no action was taken. The application states at the bottom that any falsehoods or lies on the document could be grounds for termination and even criminal prosecution.
The FBI's level of involvement is not immediately clear because the bureau does not comment publicly about investigations, but the Guardian received a copy of an email from the Department of Justice that said the DOJ has assigned an agent to gather information for the federal District Attorney.
More than 1,000 people have signed a petition calling for Pfeifer to be added to the "Brady" list. The Brady list is a cop "watch" list where officers who have a history of lying have their names added. If they are on the list, prosecutors must disclose to all defendants and their lawyers that the police officer has an inability to tell the truth.
Fayette County Prosecutor Jess Weade has also vowed to look into the allegations.