ROSS COUNTY, Ohio — Ross County Agricultural Society voted to cut ties with the Easyriders Rodeo during their November meeting. The annual event, officials say, will no longer be permitted at the Ross County Fairgrounds.
The Guardian spoke with Agriculture Society President Brad Cosenza, who explained the fair board's decision.
"At the meeting, Ross County Sheriff George Lavender and members of his command staff addressed the board and provided a video of drone footage of this year's rodeo. During the Sheriff's comments, he described a situation that took place this year during the event that he felt put the lives of his deputies and possibly the community at large in a life-threatening situation," Cosenza said. "He also stated unequivocally that he, nor any of his department, going forward, would provide security services during another Easyrider event. He made it clear to the board that he was in no way intending to sway the board in making a decision to not continue to allow the event on the fairgrounds, but only to point out his concerns for the community and to state his department would no longer provide security. He did state that if the board decided to continue providing a venue for the rodeo, his department would respond to calls as provided by law but would not assist in the security portion of the event."
Prior to the meeting, Cosenza said the board received approximately ten emails requesting the board consider allowing the event to continue.
Eighteen of the twenty-one voting board members were present at the meeting. A motion was made by a board member from the floor and seconded, stating "to not offer Easyrider Rodeo a contract to hold their event at the Ross County Fairgrounds." The motion carried, fifteen agreed, two opposed, effectively discontinuing the rodeo at the fairgrounds.
The Easyriders Rodeo has been a regular event at the fairgrounds in Ross County for over 30 years.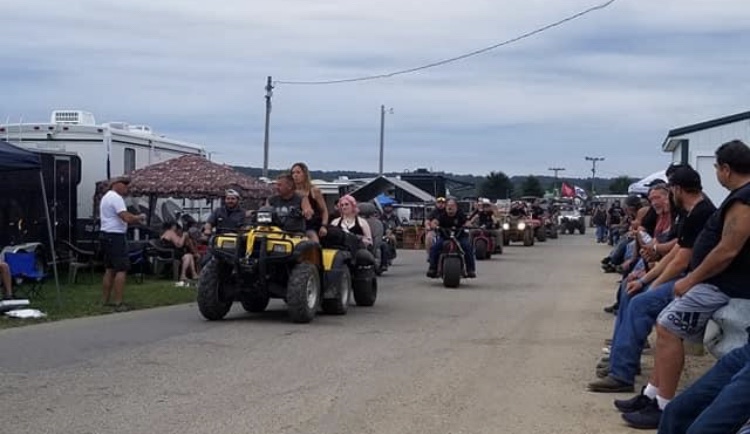 The Guardian reached out to Ross County Sheriff George Lavender for comment regarding his decision to no longer supply deputies for security if the event continued. The Guardian has yet to hear back from the Sheriff.
The rodeo brings thousands of attendees to Ross County from across the country every year. Some area businesses say this will hurt sales. Others in the community say the discontinuation of the event is long overdue.
One local parent said in an online post, "The Ross County 4H Halloween Campout is just 2 weekends after the rodeo. How about the kids who have found adult items and other paraphernalia on the grounds, leftover from the rodeo? That's a fun conversation as a parent to have with your child, especially at an event for children."
Rodeo organizers have not commented on the board's decision.