CHILLICOTHE, OH — Today, U.S. Senator Sherrod Brown (D-OH) met with local leaders and veterans to discuss saving the Chillicothe Veterans Affairs Medical Center (CVAMC), and launching his Strengthening the Chillicothe VA committee. The committee will work to ensure care from CVAMC continues to improve for Southeast Ohio veterans. The Chillicothe VA remaining open means an estimated 20,000 veterans will continue to receive local treatment and maintain medical care access.
"I'm honored to be the longest-serving Ohioan on the Senate Committee on Veterans' Affairs, and representing Ohio's 700,000 veterans is a duty I take very seriously," said Brown at the roundtable. "I'll continue to fight to invest in improving infrastructure and care at VA facilities. When you love this country, you fight for the people who make it work."
In June, Brown joined Senate Veterans' Affairs Committee members in announcing their collective opposition to the Asset and Infrastructure Review (AIR) Commission process moving forward in the Senate, which signifies the end of the AIR Commission. The senators' opposition will effectively put an end to the AIR Commission and allow the Chillicothe VA to remain open and southern Ohio veterans to continue receiving care at the facility.
Brown was joined at the roundtable by local leaders and veterans who receive care at the CVAMC.
"The veterans of southeast, rural Ohio greatly depend on the Chillicothe VAMC and CBOCs. We, in Athens County are glad to hear good news to keep Chillicothe VAMC open. We appreciate Senator Brown's help in this matter," said Kim Spencer, Director of the Athens County Veterans Service Office.
"We, the veterans of Central and Southern Ohio, thank Senator Sherrod Brown and staff for their support in keeping the Chillicothe VA open. There needs to be an improvement in care for the VA's mental health lockdown units," said Bill Mangus, a veteran from Gallia County.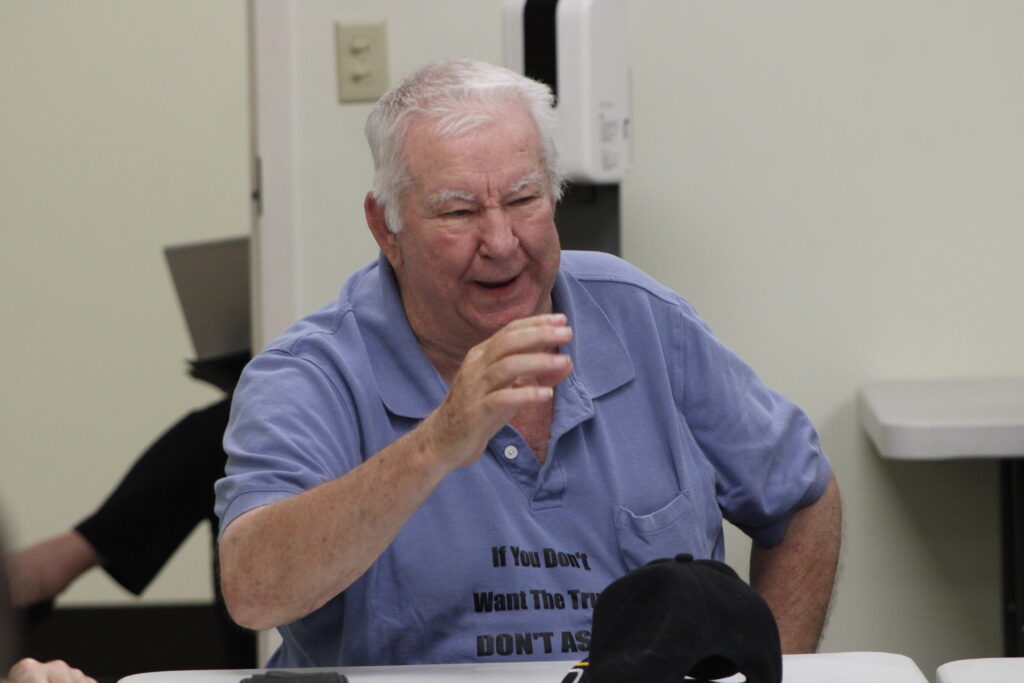 Despite their success in keeping the hospital, there were many who still held contempt for the treatment of patients and staff.
One issue addressed soon after Brown's opening remarks was the members of staff present at the VA currently. Participating in the round table was Union Representative Jessica Lee, who acknowledged these concerns, and admitted to the team that previously, there were as many as 20-30 nurses who were resigning from their positions as a result of low pay and benefits for their services. Lee then told the committee that the staff who remained had been working a "dangerous" number of hours to make the difference.
Following this was John Kerns, a veteran who was adamant about how the overall management is negatively impacting the former members of the military. Despite being a volunteer for the VA hospital, Kerns and other veterans who participated in the roundtable are not allowed to visit the residents anymore. With this being some of their only form of communication, this is a great issue. According to Kerns, now they are not even allowed out of their beds.
"I used to go see Eugene Perkins [a veteran] twice a month…two years ago. I am not allowed in now," stated Kerns. "Those [veterans] have been forgotten, and they have been left behind."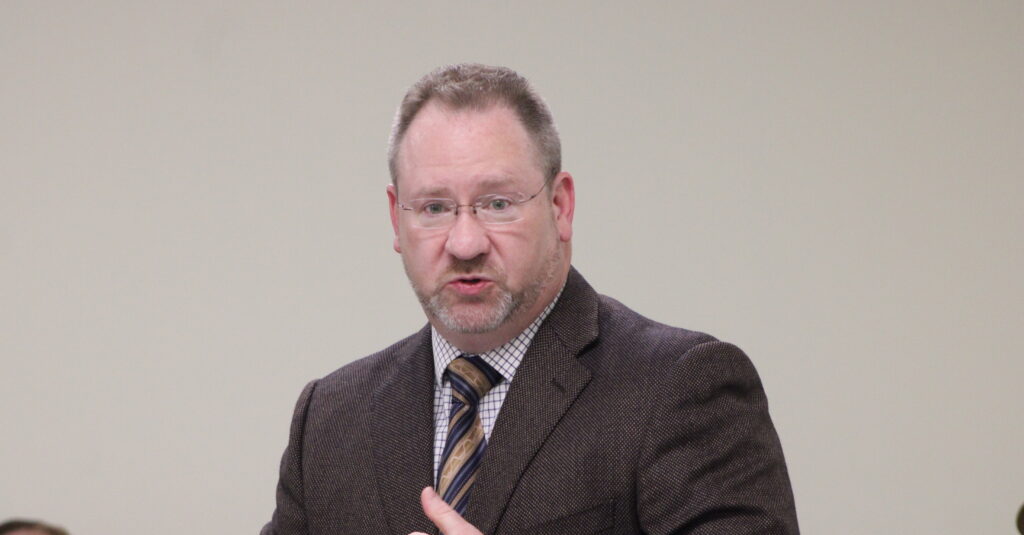 Hocking County Judge Fredrick Moses echoed many concerns shared during the meeting, with a special focus on mental health services for the veterans and the lack of resources available to fund these services.
"We are in an economically deprived area," said the judge. "We are in an area in which no one wants to come down here and work, and they don't give us incentives to take care of [veterans]."
After the meeting, Senator Brown addressed many of these issues, and how the committee and his office hope to improve conditions for the patients and the employees.
"The fact that we can now say with certainty that this VA is not going to close means that people who are working here are more than likely to stay," said Brown. "If we can get more staffing, then it makes everything run better. People can work a normal 40-45 hour [week], instead of 55 or 60. It means they can do their jobs better, which means less pressure, which means more people will want to come and work here."
He then addressed that the committee will continue the fight, with the first battle has been keeping the hospital open.
"People love this facility," acknowledged the senator. "It's so important to the community, it is 1,400 jobs. This community would be hurt without it."
Brown is a fierce advocate for Ohio veterans and has fought to ensure that they have access to the necessary medical resources they need. In April, Brown hosted Veterans Affairs (VA) Secretary Denis McDonough at the Chillicothe VA Medical Center (CVAMC) for roundtable discussions with veterans and employees and meetings with CVAMC and union leadership to hear from those who would be impacted by the VA's recommendations to AIR Commission to close down the CVAMC. Prior to McDonough's visit, Brown made two trips to Chillicothe to host roundtable discussions with veterans and employees. Brown has continued to meet with and raised his concerns to McDonough that closure would place a hardship on thousands of Ohio veterans. Approximately 1,400 employees work at the CVAMC and serve an estimated 20,000 veterans annually.
In 2018 Congress passed and President Donald Trump signed into law the VA MISSION Act. Among its many provisions, the law required the Department of Veterans Affairs (VA) to research, develop and publish a list of recommendations intended to modernize VA medical facilities and health care delivery—including through facility expansions, relocations, closures, or changes in services. The law further directed those recommendations to be reviewed by a presidentially-appointed and Senate-confirmed Commission, which would then report its views of the recommendations to the President who could end the process or present recommendations to Congress for a vote. Without the Senate's approval of the nominees, no Commission will be established and the process as outlined by the VA MISSION Act will not move forward.