CLINTON COUNTY, Ohio — A man who pled guilty to the murder of a Chillicothe teen was sentenced Friday in a Clinton County courtroom.
According to members of the victim's family, Ravae Cook, 25, Cincinnati was sentenced to 15-19 years in prison after taking a plea deal.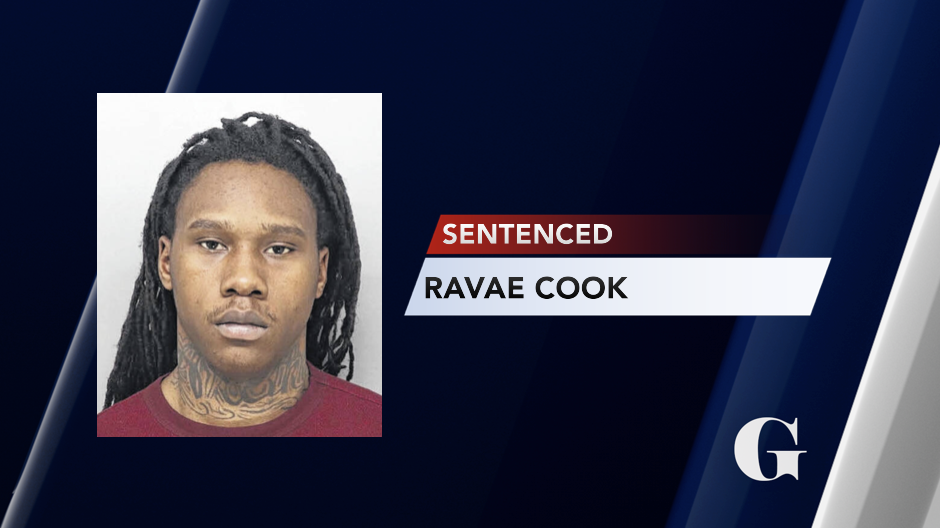 In February of last year, the Clinton County Sheriff's Office received a 9-1-1 call from the area of Route 68 South and Jonesboro Road in Midland saying two people had been shot. When deputies got to the scene they found two people, one deceased and the other with a bullet in their leg.
The deceased individual was later identified as C.J. Jones, 18, of Chillicothe. The second person who was shot but survived was Jones' 17-year-old brother. The younger brother, officials said at the time, was treated for his injuries by Blanchester EMS before being flown to Miami Valley Hospital in Dayton.
The incident, authorities said, began after the teens responded to a Facebook Marketplace posting on a vehicle for sale. The sheriff at the time said the for sale posting was a trap to lure the victims in to be robbed.
A second suspect in the case was also charged with crimes related to the killing. 22-year-old Willie Stuckey of Cincinnati was also indicted on second-degree murder charges. His case remains open.