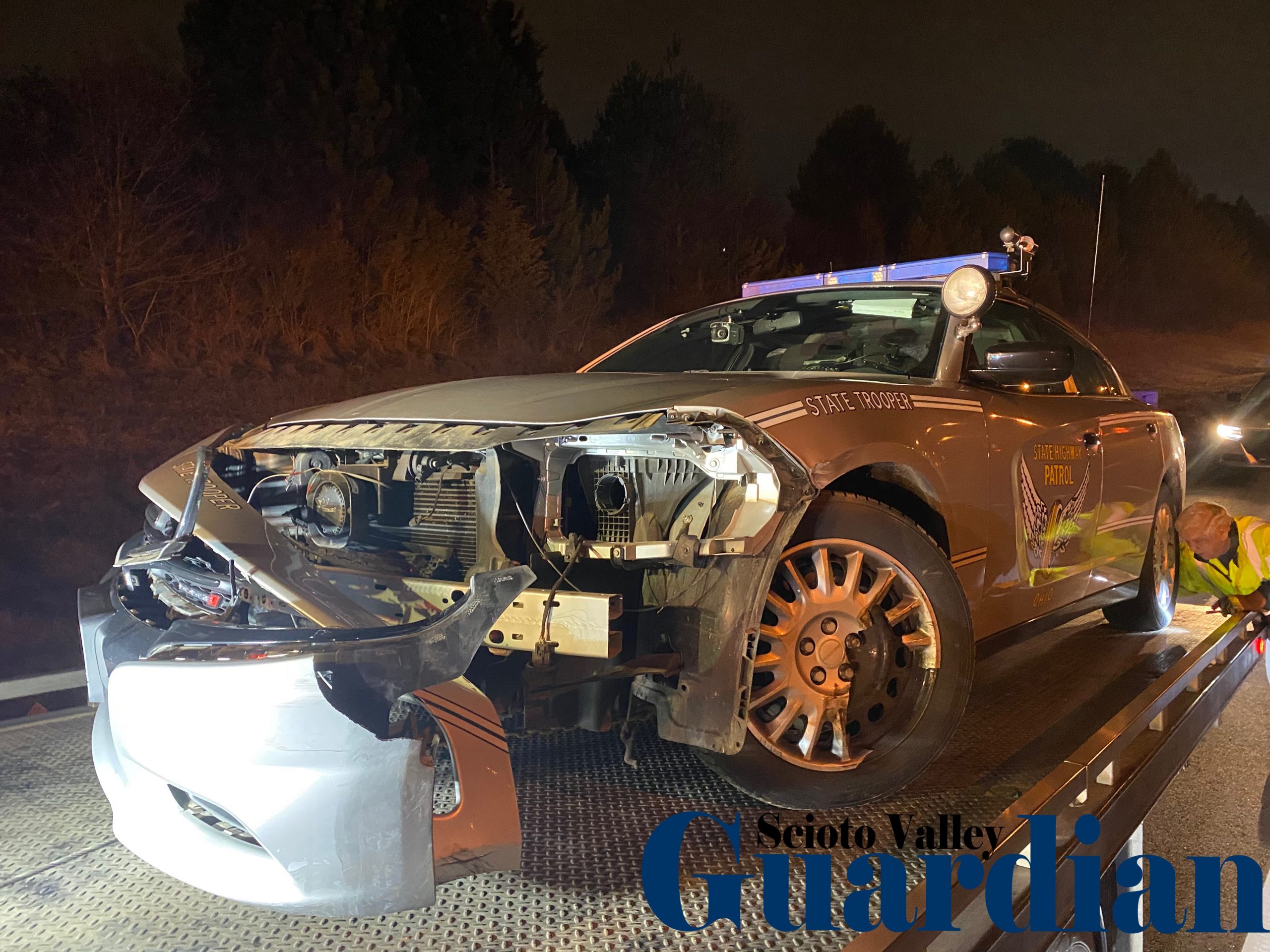 A trooper from Chillicothe was hit early Monday morning by a driver believed to be under the influence.
It happened at around 12:15 a.m. on I-70 near the 76 mile marker; that's near the 670 split. The trooper was working a special detail, according to a patrol sergeant.
The trooper was not hurt, but his car is completely totaled.
The woman who hit him also was not injured, however, she was arrested for being under the influence, troopers said. Her name has not been released.
I-70 eastbound was shutdown until ODOT made it to the scene.