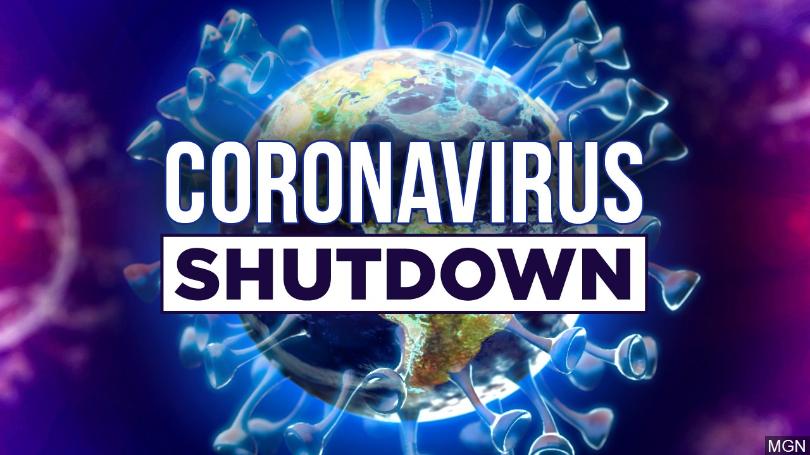 Fayette County's Sheriff said he is willing to step in and help the local health department to enforce a statewide "stay-at-home" order.
Sheriff Vernon P. Stanforth said that he will enforce the order "if called upon to assist" by the health commissioner.
The county's commissioner, Leigh Cannon, told the Guardian by phone that her office has received numerous complaints about companies who are opened on the first day of the order.
According to the order by the state, only "essential businesses" may remain opened until April.
Cannon said her office's primary responsibility is to protect lives and that she is having to take county health employees away from their important tasks to do compliance checks on businesses that have been reported.
According to the state's orders, a host of businesses can remain opened, including manufacturing facilities, but only if they are vital to combating COVID-19 or if they supply product to businesses that are essential, such as grocers and automotive repair. Restaurants may continue to operate for takeout.
Cannon did not explicitly name the companies that have had complaints filed against them today, but she said that if a place feels compelled to stay opened, at minimum, they should be practicing social distancing of six feet; doing otherwise is in violation of the law, regardless if the company is essential or not.
Stanforth said he would be ready to send deputies to assist Cannon, if needed.
"I have received a few requests for waivers by local manufactures who are essential and/or part of the supply chain," Stanforth told the Guardian on Tuesday. "All are cautioned and encouraged to provide adequate safeguards for employees."
Surrounding counties have reported various complaints, as well. Candle Lite in Leesburg is running at normal operations. When reached by text message on Tuesday, Highland County's Emergency Operations Spokesman, Brandon Jackman said that the county had no comment if manufacturing candles was considered "essential." He said the county was still researching the issue.
The state's Governor said that if anyone feels a company is in violation, they should file a complaint with their local health department and local law enforcement.