ROSS COUNTY, Ohio — Firefighters in Ross County battled a residential structure fire Thursday afternoon.
According to initial reports, the call came shortly after 4:15 p.m. regarding a structure fire along the 12000 block of Pleasant Valley Road.
Upon arrival, firefighters found a single-story residential structure with flames coming from the roof of the home.
Additional assistance, officials said, was requested to battle the blaze. Multiple area townships also responded to the scene.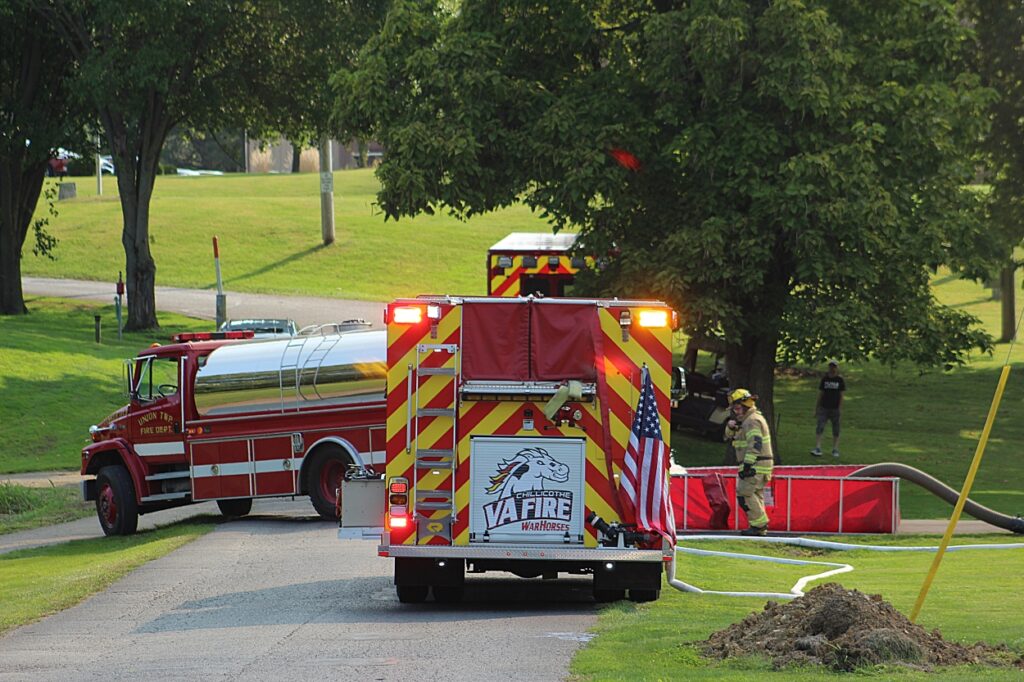 A Ross County Sheriff's Deputy told the Guardian that all the occupants were believed to have made it out of the burning home.
The cause of the fire remains under investigation at this time.
The road leading to the Jaycees Golf Course was closed due to the fire.