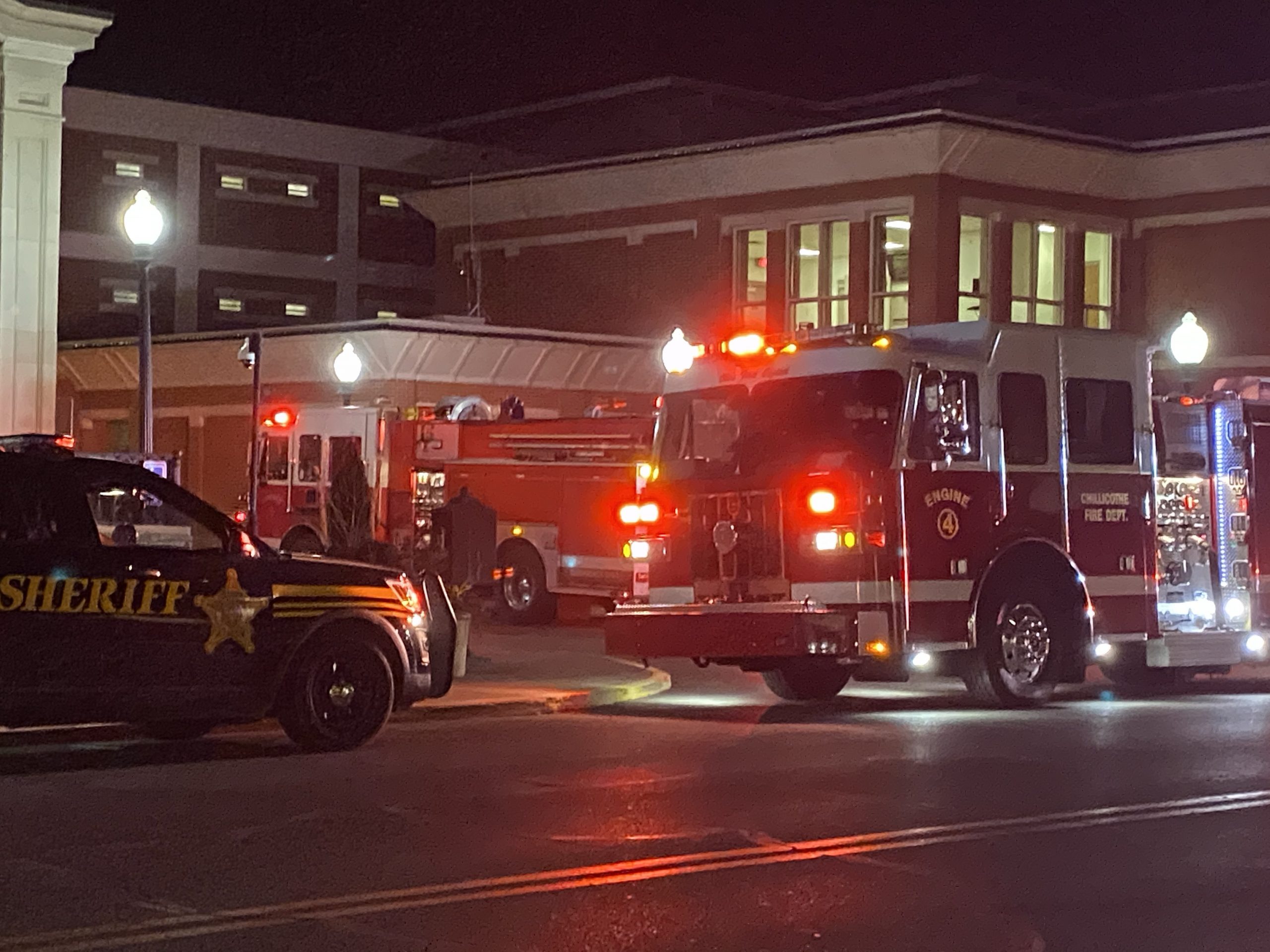 The Ross County Jail, Sheriff's office, and Chillicothe Police Department were locked down Friday night after an emergency.
Firefighters and medics were at the scene of the Ross County Law Enforcement Complex at 28 North Paint Street after fire alarms started sounding at 9:55 p.m. on Friday.
Dispatchers said they did not know if there was a fire in the building, inside a jail cell, or why the alarms were going off. The fire department swept the building while deputies raced to the jail from road patrol to assist in locking down the building, including each jail cell.
Part of Paint Street was closed as a result.
No other details have been released at this time. The jail remained on lockdown as deputies swept the building for nearly two hours. The fire department did not find anything.
LIVE VIDEO: