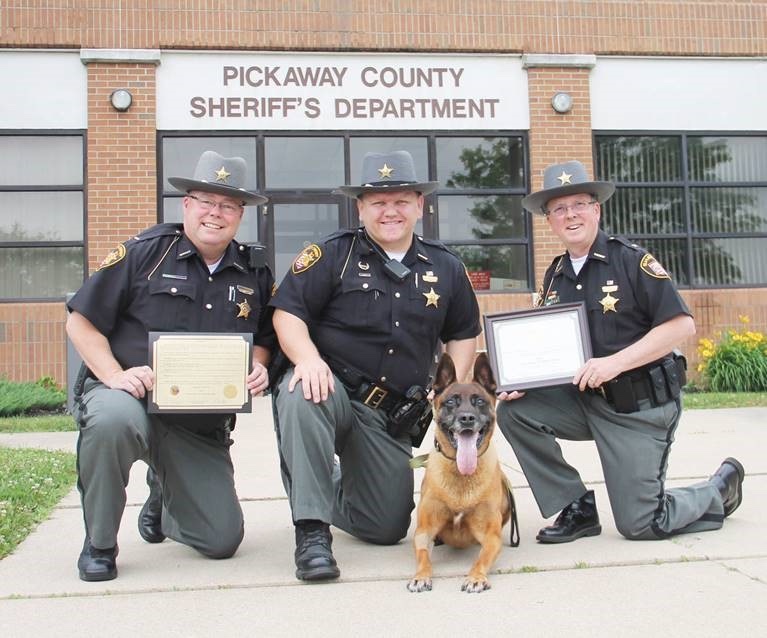 The Pickaway County Sheriff's office has lost a deputy.
The Sheriff announced the passing of a K-9 deputy on their Facebook page. Here is the posting:
It is with great sadness the Pickaway County Sheriff's Office announces the passing of K-9 Turpin.
Turpin was a Belgian Malinois and was born on January 6, 2010, he was 10 years and 1 month old.
He began as a Pickaway County Sheriff's Office K-9 on April 8, 2012 with his Partner Deputy Eric Eberhard.
On August 8th, 2016 Turpin was given a new partner, Deputy Jeremy Wallace. Turpin and Deputy Wallace remained partners until Turpins retirement on May 28, 2019. Turpin remained with Deputy Wallace after retirement.
Our sympathy goes out to Deputy Wallace and his family. Turpin will be sorely missed by the entire Sheriff's Office.
Photo of Turpins retirement: Lt. Chris Hempstead, Deputy Jeremy Wallace, Turpin, and Sheriff Radcliff
Photo Courtesy of the Circleville Herald