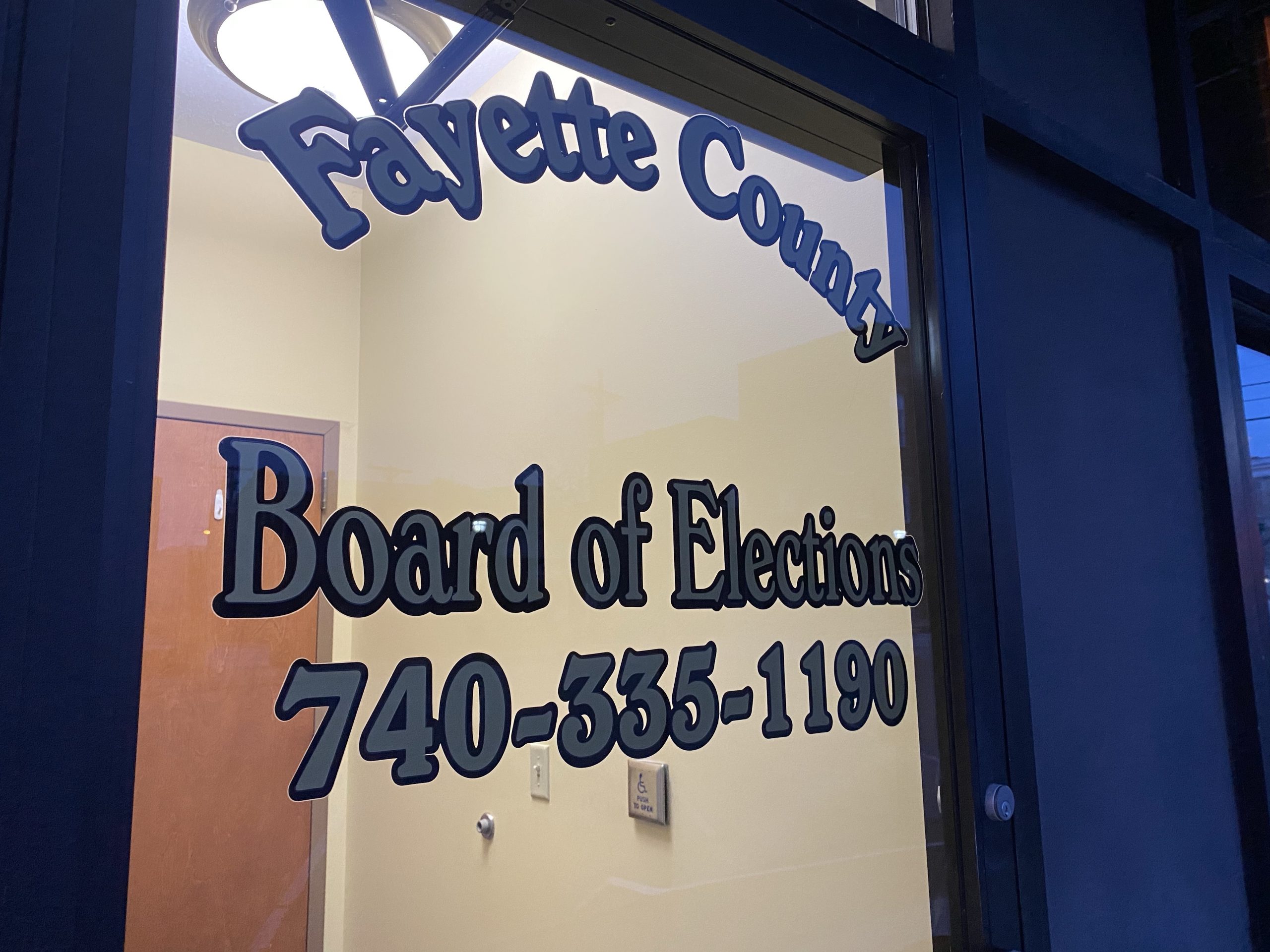 Despite a Judge in Franklin County rejecting Governor Mike DeWine's request to extend Election Day into June, polls in Fayette County are closed.
The ruling late-Monday afternoon said that election will go forward tomorrow, but the Board of Elections in Fayette County has cancelled their poll workers.
Board President Robin Beekman told the Guardian's at 7:25 p.m. Monday night that the local elections office received a phone call instructing them the election was cancelled tomorrow. She said the call came as a directive from Ohio Secretary of State Frank Larose's office.
–continue reading below video–
That is contrary to a 7 p.m. ruling by the Judge saying he did not feel comfortable canceling the election, and therefore, it would go on as planned.
Beekman doubled-down on her claims at 7:37 p.m. and said that all poll workers on Fayette County have been called saying that the election has been cancelled, per an email from the Secretary of State. She said that media reports saying the election would go on are false.
The Guardian has reached out to the Secretary of State for more information. So far, they have not returned calls or messages.
Fayette County has a total of 16,242 registered voters. In 2019's general election, 4,190 people voted.
Shortly after 8 p.m., social media postings started to circulate online of screenshots from other counties across Ohio, as well. One such picture was purportedly a robo-text message to a Franklin County poll worker at 7:13 p.m. saying that the election had been moved to the Governor's requested June 2 date.
Emails were circulating online that were also purportedly sent from the Franklin County Board of Elections telling their poll workers not to show up.