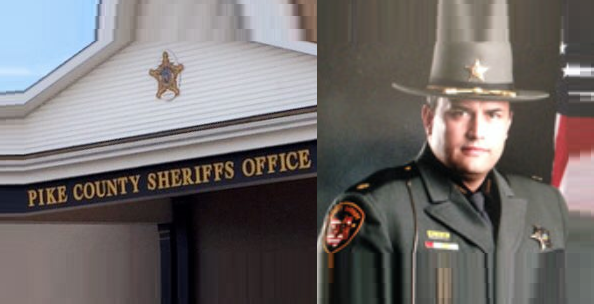 A third person has entered the race for Sheriff of Pike County.
Tracy Evans, the current investigator for the county Prosecutor, has filed his paperwork to run as an independent candidate. Two others have filed to run, as well, including interim Sheriff Jim Nelson and suspended Sheriff Charles S. Reader.
Nelson is running as a democrat, while Reader filed to run as independent. If Evans' and Reader's petitions are certified by the Board of Elections later this month, all three men will appear on the November ballot. Evans, who is not currently affiliated with any political party, has a history of voting democrat in at least three elections.
He has been Prosecutor Rob Junk's investigator since February 2019. Evans accepted the job after Reader's brother, Brian Reader, was let go from the position. Prior to his current job, Evans worked for nearly ten years at the Pike County Sheriff's office. He was laid off by Reader in 2018, who cited budget cuts as the reason.
According to his LinkedIn page, Evans oversaw felony case management, murder and sexual assault investigations, internal investigations, and was the liaison for Ohio Department Homeland Security while working for the Sheriff.
He worked at the Waverly Police Department from 1999 to 2009, making his way up to detective before going to the Sheriff's office.
Nelson is in the position as Interim Sheriff after being appointed by the Democratic Party in July 2019. He took the post after Reader was indicted on charges of corruption. Reader was previously a registered republican before switching to the Democratic Party in 2015 to assume the role of Sheriff after Richard Henderson handed in his two week notice to quit.
Reader, who had been Sheriff since 2015 and won in a landslide election the following year, was suspended last summer and awaits trial later this year. There is no law that bars him from appearing on the ballot unless he is convicted.
The Guardian's Editor, Derek Myers, was the Pike County Sheriff's spokesman until July 2019.