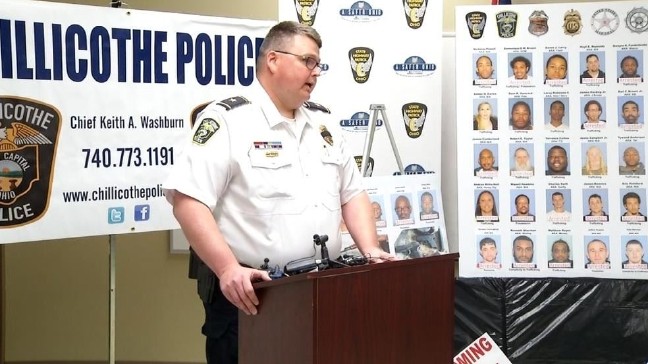 The Chief of Police in Chillicothe has announced his retirement, effective next month.
Keith Washburn, Esq., submitted a letter of retirement to Mayor Luke Feeney this week after serving the citizens of Chillicothe for more than 25 years.
Sworn in as Chief in 2015, Washburn graduated with an associate's degree in law enforcement and a bachelor's of criminal justice from Ohio University, as well as Northwestern University's School of Police Staff and Command.
In 2018, Washburn graduated from Capital University Law School with a law degree. Hired more than 25 years ago by the city, Washburn worked his way up from a Patrolman, to Sergeant, Captain, Interim Chief, and then, eventually the top job.
Prior to being a police officer for the city, Washburn served in the armed forces.
His official last day will be May 24; an interim Chief will be named until a permanent hire can be made.
The Guardian will take a more in-depth look into the career and legacy of Chief of Police Keith Washburn next month.