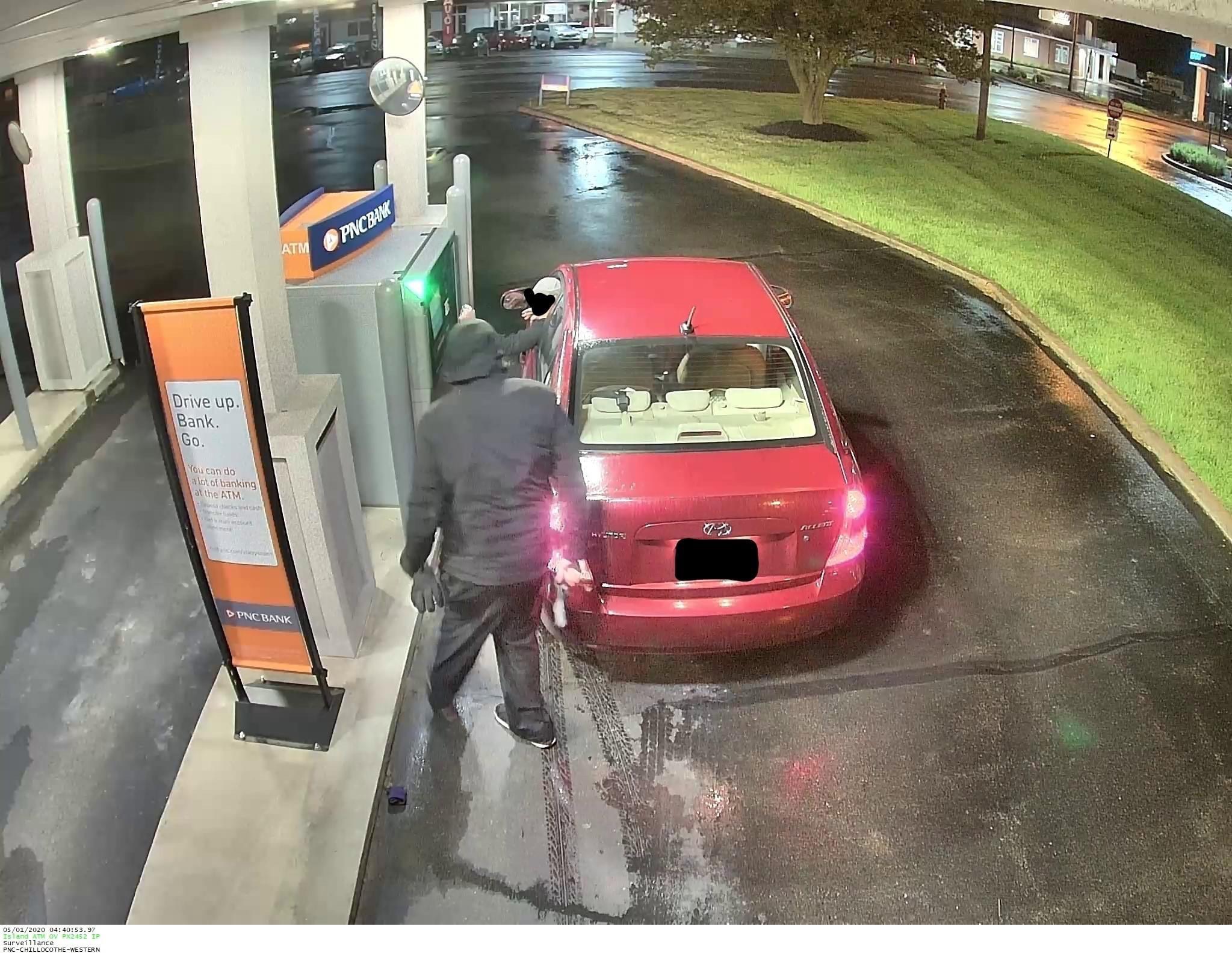 A man was almost robbed Wednesday morning at an ATM in Chillicothe.
It happened at the PNC Bank on Western Avenue at around 4:45 a.m.
A driver had pulled up and put in his pin while a masked person waited in the shadows with a gun.
When the robber approached, the driver sped off.
Police are asking for the public's help in identifying the suspect.