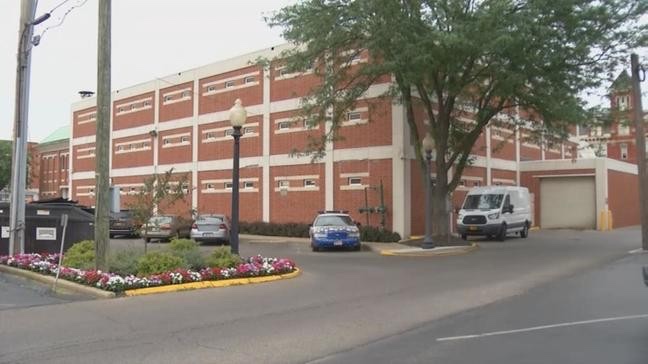 An investigation is underway into a Ross County deputy who is accused of smuggling drugs into the county jail after at least one inmate has died from an overdose.
Last week, a female deputy was walked out of the county's secured facility by her supervisors after it was learned she was dating a local known convict who is a frequent inmate, according to law enforcement sources who spoke to the Guardian on condition of anonymity because they were not authorized to speak publicly.
In addition to the fraternizing, which is against county policy, the female deputy is accused of smuggling drugs into the jail to provide to her boyfriend and other inmates.
Because the deputy has not been criminally charged the Guardian is not releasing her name at this time.
Sheriff George Lavender refused to answer the Guardian's questions this week and would not confirm any of the facts, when asked.
Last month, a female inmate died inside the jail from a reported drug overdose. It is not immediately known to the Guardian if the overdose is connected to the internal investigation.
EDITOR'S NOTE: In line with the Guardian's ethics, (www.sciotovalleyguardian.com/ethics), the Guardian will not release names of government officials who are under internal investigations unless they have been charged with criminal charges. It is important we protect innocent people who may be targeted of unjustly investigations. If, or when, a government employee is charged, then we will publish their identity. We reserve the right, however, to suspend this policy based on circumstances.