SCIOTO COUNTY, Ohio — A Portsmouth man was arrested this morning on felony drug trafficking charges following a raid on his residence.
According to Scioto County Sheriff David Thoroughman, 43-year-old Ronald Dee Swords was arrested after agents with the Southern Ohio Drug Task Force and Portsmouth SWAT located over 50 grams of suspected Heroin, cash, and other items indicative of trafficking.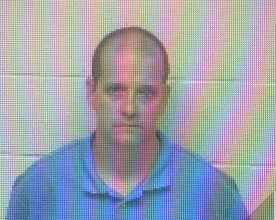 The Sheriff said today's raid was part of an ongoing investigation.
Sword remains incarcerated at the Scioto County Jail pending arraignment.
The case remains under investigation, and additional charges, authorities say, could be forthcoming.