NEW YORK CITY, New York — The stock market plummeted this morning after the Federal Reserve released its August inflation report.
The DOW dropped nearly 700 points in early morning trading, with the NASDAQ and S&P 500 climbing deep into the red.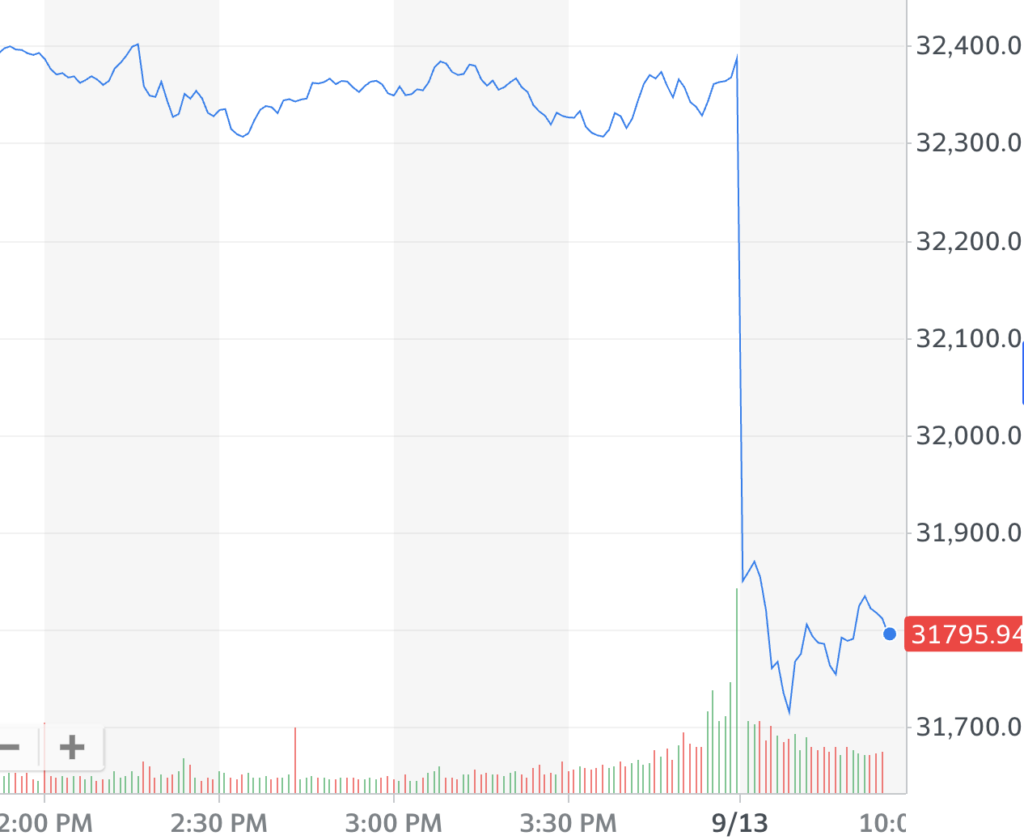 According to the Bureau of Labor Statistics, inflation rates continued to rise last month, sending food and housing costs higher despite a reduction in fuel prices.
Today's report was the last from the Fed before they meet on September 20 to discuss continued rate hikes to cool rising inflation.
"The CPI (Consumer Price Index) report was an unequivocal negative for equity markets. The hotter than expected report means we will get continued pressure from Fed policy via rate hikes," said Matt Peron, director of research at Janus Henderson Investors. 
Prior to today's report, markets began to recover, seeing several days of earnings.
The White House has yet to release a statement regarding the report and the continued rise in inflation.