A fake Facebook posting that has gone viral across the country claims to show a woman who was allegedly stabbed and "left for dead" as well as asking for help identifying her. The post that is going around local social media groups says that the incident took place locally.
The Guardian looked into this after receiving multiple messages about it.
The post has been found in thousands of Facebook groups across the nation. The text reads the same in each post, with the only change being the location of the supposed incident.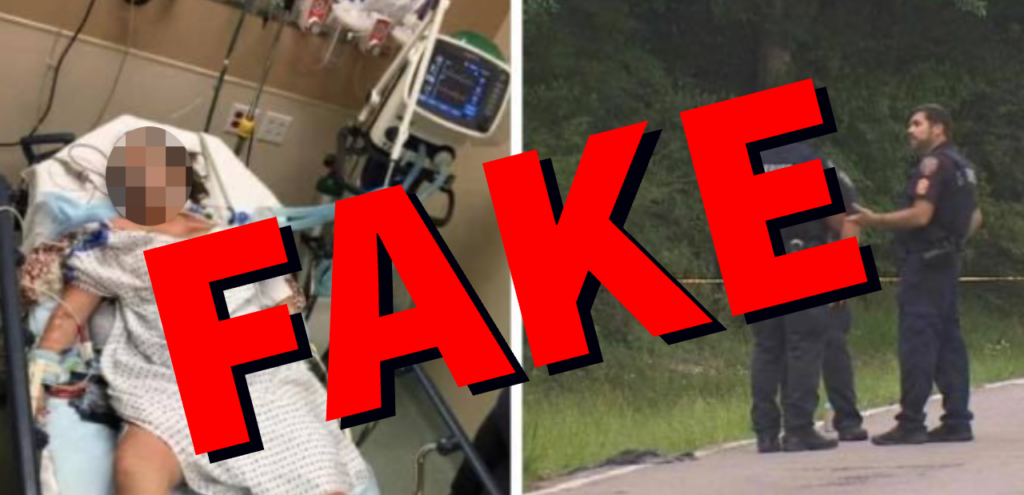 Law enforcement officials across the nation have also taken to social media, calling out the fake posting.
The Mount Juliet Police Department in Mount Juliet, Tennessee, was one such agency. The police department said in an online press release that, "the recent post on social media that claims a woman was mugged, stabbed, and left for dead is false information." They went on to say that the "information is occurring nationwide, targeting different city names and using multiple fake accounts."
The original source of the fake post is unknown but continues to be shared.