CHILLICOTHE, Ohio — The fourth and final blood drive in honor a shot Ross County Deputy will wrap up Thursday.
The American Red Cross, OhioHealth, and the Guardian partnered to host the drives in honor of Sergeant Eric Kocheran. The Ross County deputy was shot in the line of duty on November 17 when he was ambushed by a gunman outside the Sheriff's office.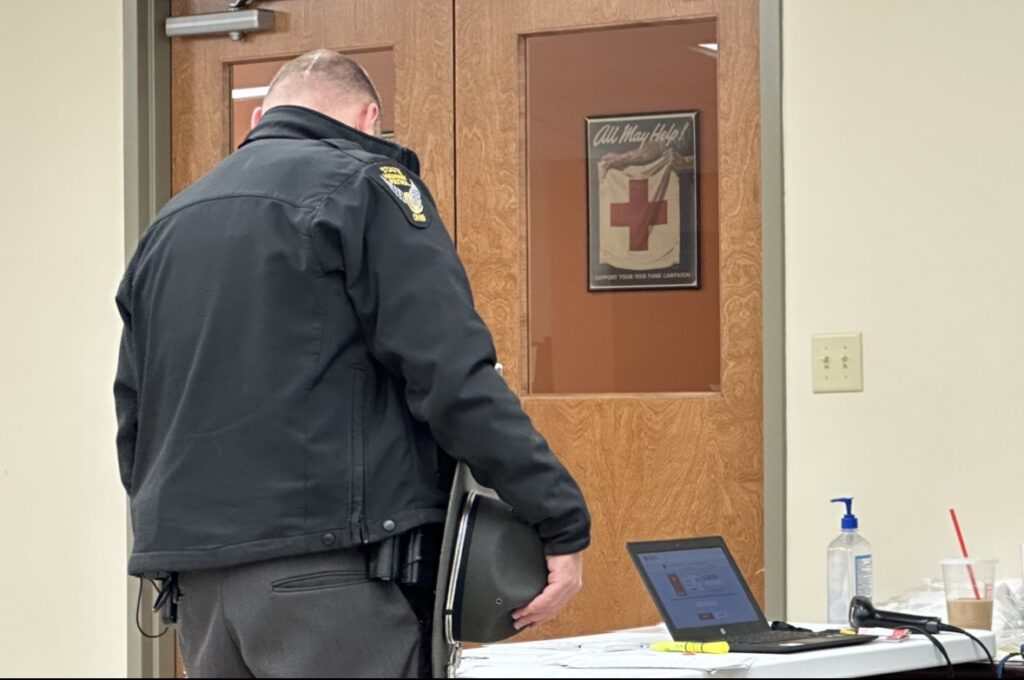 Kocheran has remained in the hospital since the deadly shooting, which left the gunman dead. As of Thursday afternoon, Kocheran was stable, alert, oriented, and talking to family. He is expected to be released from the hospital within the next two weeks, but has a long road of recovery ahead, which includes therapy; it's unknown if he will be able to return to active duty. Under the county's union contract, Kocheran's job will be held for five years as he recovers should his health or he decide to return. In the interim, he will receive six months of paid leave.
This is the fourth blood drive in honor of Kocheran at the South Central Ohio Chapter, which is located at 181 North Bridge Street in Chillicothe.
More than 300 people have donated blood in the drives, which the Red Cross said is considered a "major success." Most drives yield less than 20 donors, on average.
"One of the best things about living in a small community is that the people as a whole come together when tragedy strikes," said the Guardian's editor-in-chief, Derek Myers. "Sergeant Kocheran has served our community as a deputy sheriff and volunteer firefighter and now it is our turn to step up and help him."
"We routinely have blood drives in Ross County, and we stand ready to help collect blood in the name of Sergeant Kocheran," said Wendy Yarbrough, the Regional Executive of Donor Services for the American Red Cross Central and Southern Ohio Region. "It takes 500 donors a day to supply blood to the hospitals in our area."
Walk-ins are welcomed until 6 p.m.