CIRCLEVILLE, Ohio — Firefighters were able to save Captain D's, a local Circleville restaurant after a fire broke out Thursday afternoon.  
A 9-1-1 call came into dispatchers around 1:30 p.m. regarding smoke coming from the ceiling.
According to the Pickaway Township Fire Department, upon arrival crews found smoke coming from the front door. Firefighters, the department said, began an investigation and located the fire in an upper wall of the building.  
The fire department released an online statement saying, "Crews opened up the ceiling and wall and quickly extinguished the fire with minimal damage done."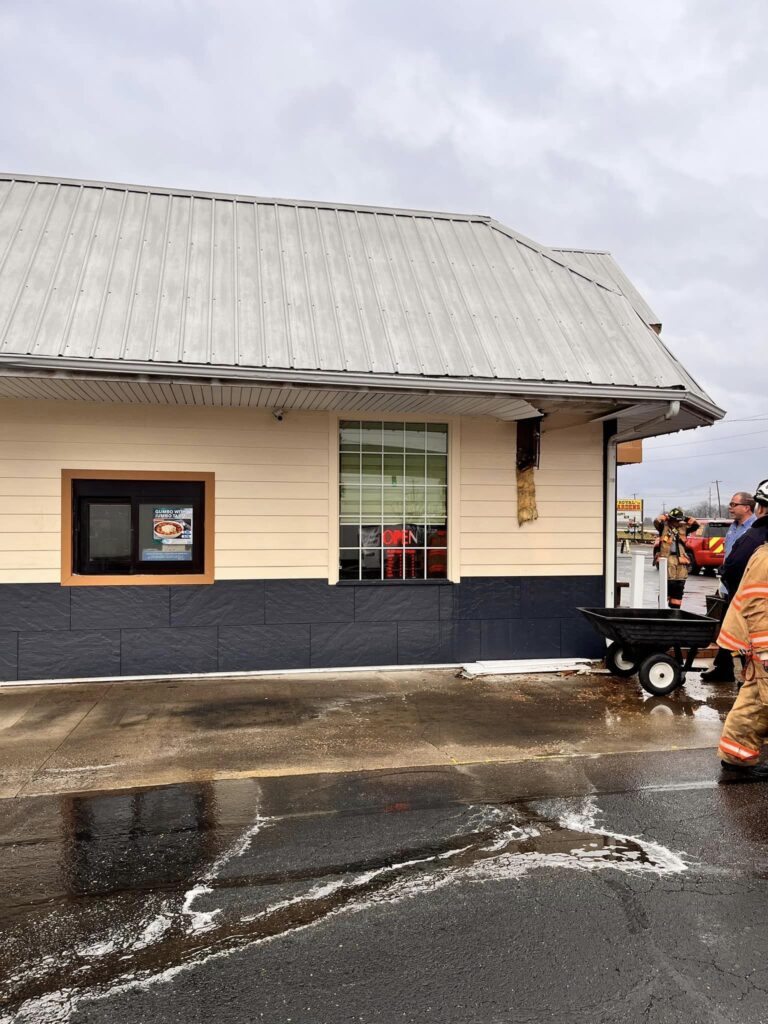 Several nearby departments assisted in responding to the fire including Green Township Firefighters from Ross County.
The exact cause of the fire has not been released.