ROSS COUNTY, Ohio — The investigation into the circumstances surrounding a South Salem house fire remains ongoing.
Firefighters in Ross County and deputies from the sheriff's office were called to 4448 Main Street in South Salem on January 8 for a reported structure fire. 
Upon arrival, first responders discovered that an elderly resident was trapped inside the burning home. Nearby residents, reports say, grabbed a ladder, and rescued the man through a second-floor window. He would later be transported to the Ohio State University Wexner Medical Center in Columbus by medical helicopter.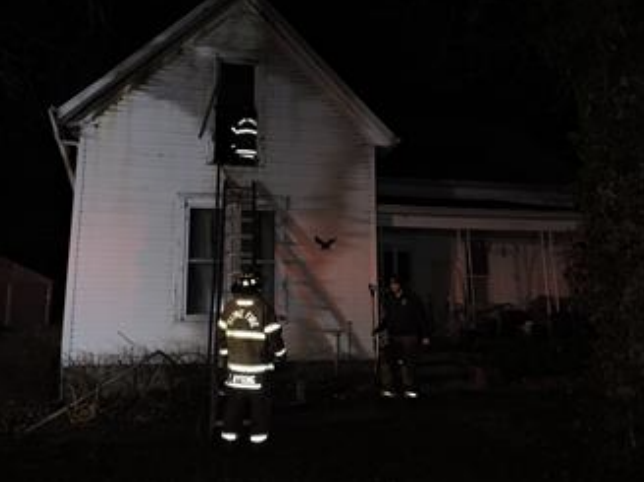 Detectives say that while being treated at the hospital, it was discovered that the man had ligature marks around his neck.
Members of the community took to social media asking anyone to come forward with information that could help investigators discover who set the fire. One resident of the small village of South Salem took to social media saying, "I would also ask and encourage everyone to help their neighbors by using this platform to share information that would help in so many ways with keeping our little community safe from degenerate people that would do something so heinous as attempting to strangle someone then set their house on fire attempting to murder that person and covering their crime."
The Guardian spoke with a representative of the Ohio Fire Marshal's Office about the case. They would only say that the case remains under investigation.  
Anyone with information is asked to contact the Ross County Sheriff's Office.