CHILLICOTHE, Ohio — A major shakeup was announced Thursday morning for employees of Adena Health System.
The health organization announced that they were furthering its partnership with a third-party company to become the employer of nearly 400 employees.
Ensemble, which bills itself as a revenue-generating company for hospitals has been working with Adena since 2018. In the most simplistic terms, the company contracts with hospitals for the management of certain departments, and the people who work within those departments are employees of the third-party company, not Adena.
"We are a tech-driven revenue cycle management company that helps healthcare providers focus on what matters most," Ensemble says on their website, which is primarily built to display profit margins and numbers.
In a conference call on Thursday announcing the transition, Adena told employees that they would "100% receive an offer letter" from Ensemble for employment and that their "base pay" would not change. In addition, it was announced that seniority would carry over, but changes would be made to paid time off and other benefits, such as retirement, however, Adena would no longer be their employer. It was announced that Ensemble would be taking over employment for some employees at four hospital campuses for Adena. Adena Health System includes four hospitals in Chillicothe, Waverly, Greenfield, and Washington Court House, as well as six regional clinics, with a total of 341 beds.
One thing that has many concerned is how Ensemble is a company built on profit margins. Employees in registration and billing will be required to meet certain quotas under the new company or face discipline, including possible termination.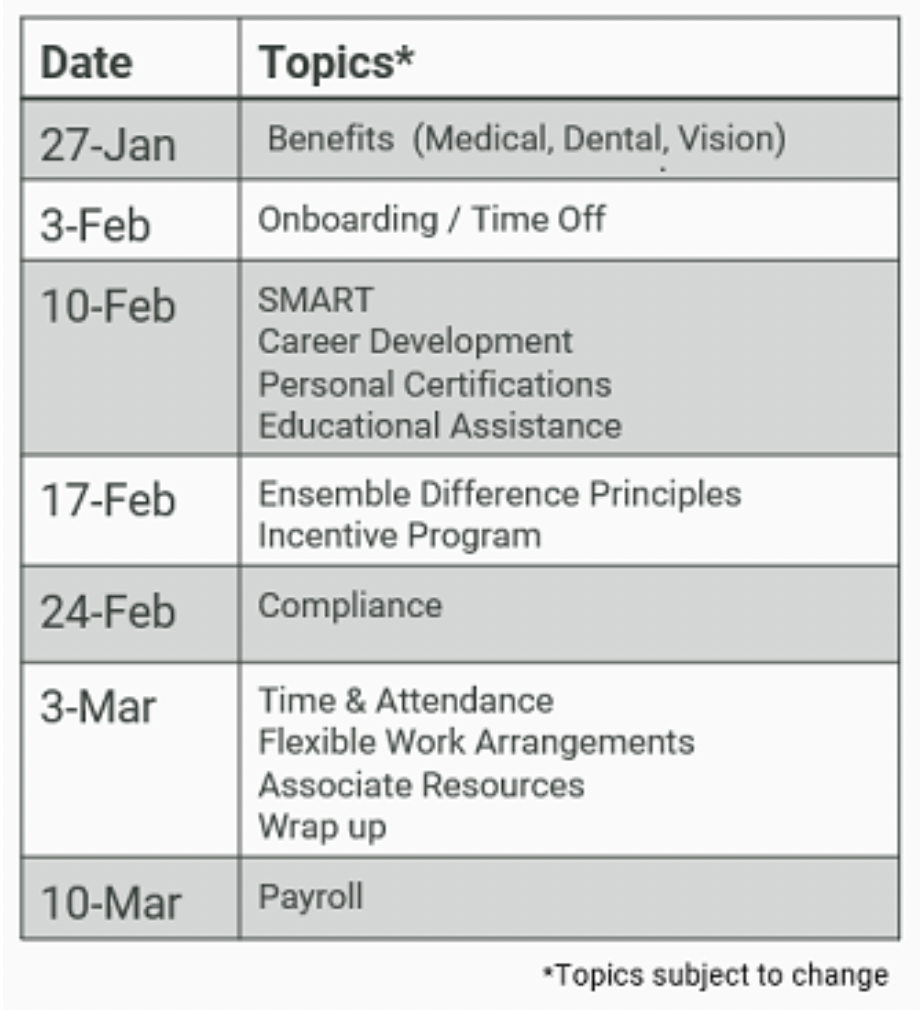 "Monthly targets will be established for each associate at each facility. Team members will be held accountable to these targets and consequences for failing to achieve them will result in the Manager partnering with Human Resources to walk through the Perform Enhancement Process," it was announced on Thursday. Such targets include associates collecting copays at the time of discharge from patients. In addition, the company said they would "reward" those who do their job.
"At Ensemble, we believe in empowering our associates to be the difference. Every team member contributes to our success and is eligible for the incentive program. Our incentive programs will provide financial awards based on position and team performance."
The Chief Executive Officer of Adena, Jeff Graham released a statement through an open letter to the community.
"As a part of that approach, this week Adena announced a restructuring to bring our business model more in line with today's challenging health care environment," he wrote. "Eliminating positions is something we don't take lightly, but we needed to realign our resources to help reduce costs. This resulted in the elimination of 69 positions from our workforce of 4,250. While some positions across the organization will be phased out, Adena will continue to hire in strategic areas and approximately half of the impacted staff are qualified to fill open positions within the system. Employees who do not secure another position within our system will be eligible for severance and outplacement assistance …. Another way in which we modify our business model for cost efficiencies is look at expanded opportunities with vendor partners. With this restructuring, we are transitioning our revenue cycle department to Ensemble Health Partners, a key vendor that has worked with us since 2018. Those 340 employees, many of whom have been under Ensemble management for the last several years and are in remote roles, will join the Ensemble's payroll March 5. They will maintain their current salaries and seniority as part of this transition."
The first payroll run with Ensemble is on March 10. Employees will have to fill out new hire paperwork with the company before they are officially onboarded, it was said on Thursday.
A copy of the presentation shared on Thursday can be viewed here.
This story was updated to include a statement from Adena at 2:38 p.m. and to offer clarity on the layoffs and transition.