WAVERLY, Ohio — The second day of trial for George W. Wagner IV got underway on Tuesday in Waverly. Wagner is facing the death penalty for his alleged role in the 2016 slaying of eight members of the Rhoden family.
Pike County Court of Common Pleas Judge Randy Deering has banned video and audio from the news media in the courtroom. The Ohio Supreme Court outlines rules that local courts must follow to allow public access. In the rules from the high court, it is left up to the local Judge to decide if audio is permitted, and in the case of Wagner's trial, the Judge has turned the cameras and microphones off. They may turn back on throughout the trial intermittently if a law enforcement witness or someone else permits themselves to be heard publicly. Otherwise, the only way to watch the trial in its entirety is to sit inside the courtroom.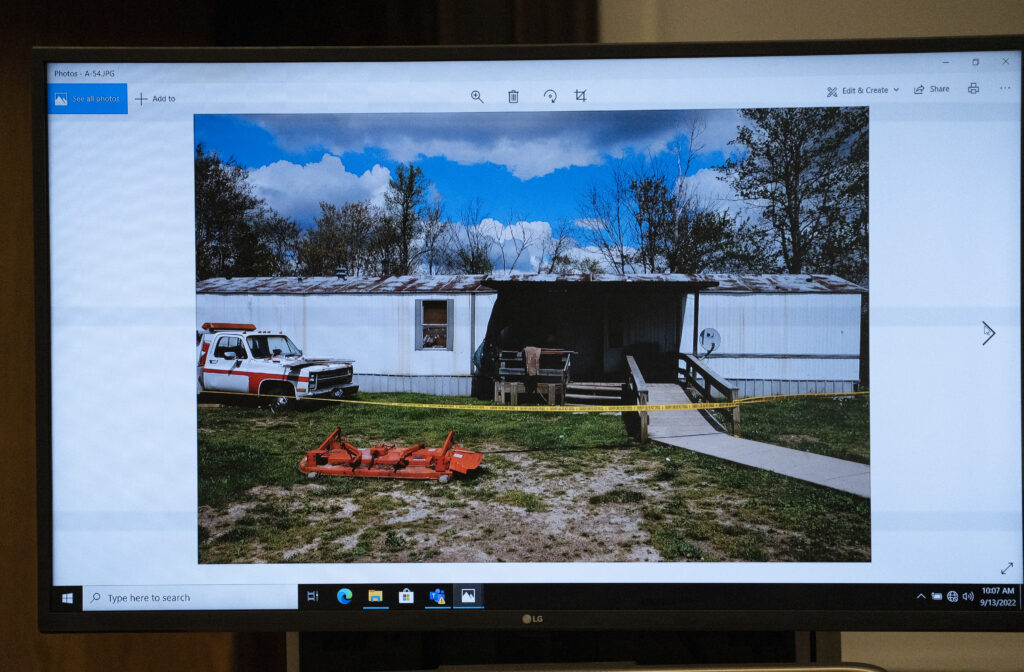 Journalists alike are in the courtroom using pen and paper to take notes and they are not allowed to leave the room. If they do, they cannot return. Updates from inside the proceedings can only be provided during rare 15-minute breaks, during the lunch hour, and after court.
During the entire day before lunch, Wagner's name had yet to be mentioned in a trial that's supposedly all about him. The state and defense have asked witnesses about the victims, the other suspects, and family affairs, but not once has George W. Wagner's name been mentioned in a death penalty case against him on the second day of trial.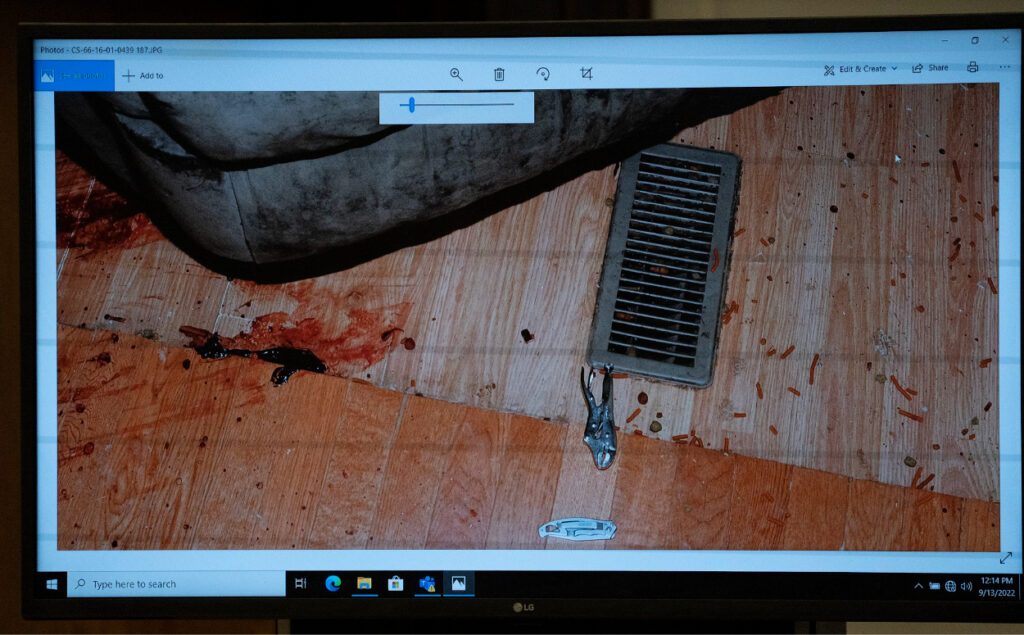 THE HIGHLIGHTS FROM DAY 2:
Two witnesses were called by the state on their first day of testimony. Their first witness was Bobby Jo Manley; she's the sister of Dana Rhoden and was the one who found the first set of bodies, Chris and Gary Rhoden. The reason she was at Chris' house on Union Hill Road was that she cleaned his property and fed his animals. She was there to do her chore that day and was accompanied by a friend named Billy Morgan.
WITNESS BOBBI JO MANLEY:
Manley testified she is the one who called 9-1-1 when she found "blood all over the house" and found Chris and Gary Rhoden in a back bedroom, piled on the floor atop one another, covered with a blanket. When she moved the blanket she saw their bodies and said she knew they were dead.
Manley testified that Gary lived with Chris part-time and was at the house only sometimes. She arrived at the house at around 7:30 a.m. and the door was locked. She used a hidden key on the property to open the door and that's when she discovered the crime scene.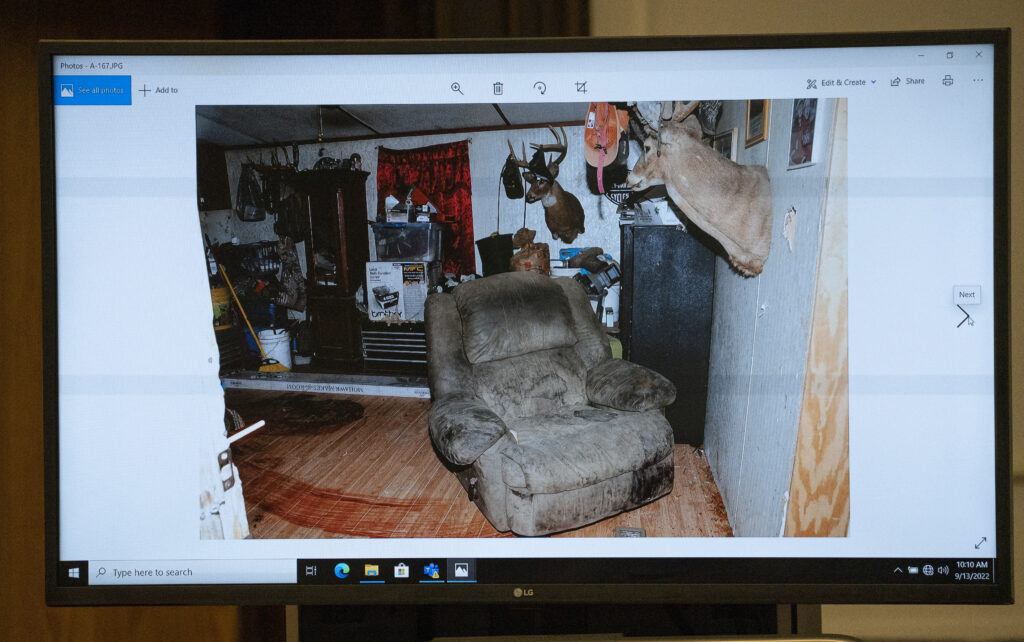 After calling 9-1-1, Manley said she walked next door to Frankie Rhoden's house trailer to tell him that she had just found his father dead. She walked into the house and yelled for Frankie, but there was no response. Instead, Manley said Frankie's young son, who is three years old answered from behind the bedroom door and said, "Daddy has a lot of blood." Once inside the bedroom, Manley said she saw Frankie and his finance, Hanna Gilley covered in blood, not breathing, and apparently dead on the bed. Between them was another one of their children – a newborn baby – who was breastfeeding on Hanna's deceased body.
Manley said she scooped the children up, went outside, and deputies arrived, who took her to the Sheriff's office where she provided a written statement, gave a DNA sample, provided gunshot residue swabs of her hands, and had her clothes and shoes seized as evidence. At the time, law enforcement did not know who the killers were so they were collecting evidence from anywhere they felt they needed questions answered.
On cross-examination, defense attorney John Parker asked how long Manley worked for Chris and she said "a few years." There had been rumors circulating since the homicides that Chris Rhoden was involved in illegal cock fighting and drug deals. Parker asked Manley if she knew anything about those and she replied she did not; she said, though, she would feed "the chickens" on the land.
The defense asked Manley if she ever saw Jake Wagner – one of the suspects – visiting Chris' house, and Manley said she had seen him there a few times. The defense wanted to know if Manley knew about illegal drug deals that Chris was involved in, specifically, marijuana grow operations and "trips to Mexico." Manley testified she did not know anything about out-of-country trips but that Chris would sometimes leave for "several days" at a time and said Chris had security cameras on the property.
She had a romantic relationship at one time with another one of the victims, Kenneth Rhoden.
WITNESS BILLY MORGAN:
After nearly two hours on the stand, Manley was released, and the state called their second witness, Billy Morgan. Morgan was with Manley the day she found the bodies; the two are friends.
Morgan testified that he did not know how old — but that he was born in the seventies — he was and that he could not read or write. He was wearing his best outfit to court today, which was a jean jacket and a green t-shirt. He had straight hair and a beard and held his head low throughout his testimony. Many of his answers were hard to understand as he murmured and spoke softly, usually replying in one word.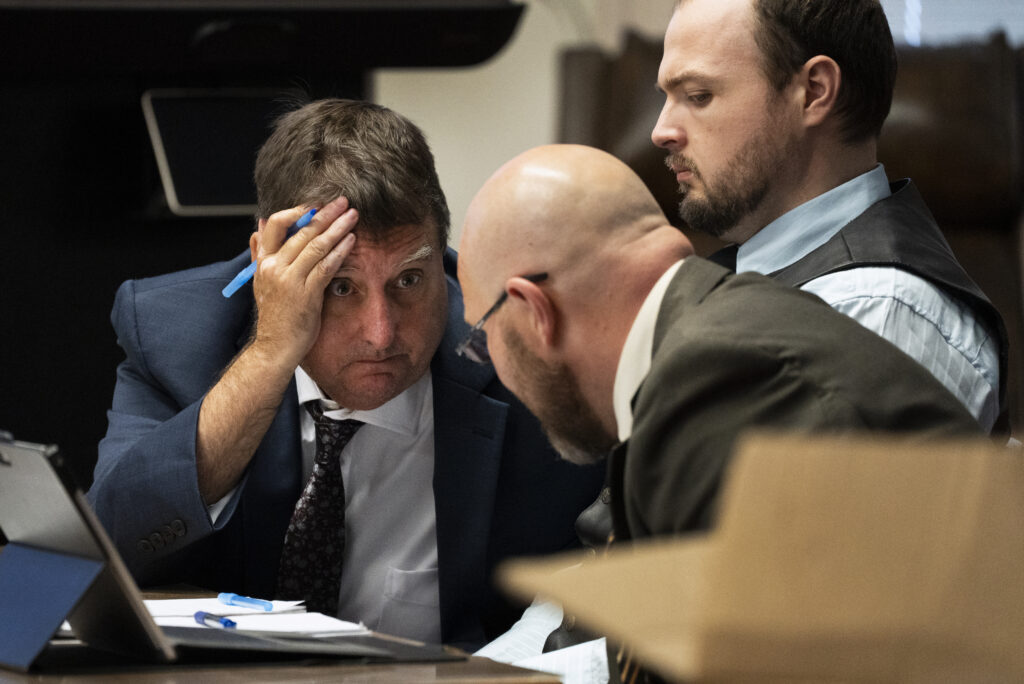 Morgan said he knew Chris Rhoden "for about a month" and said he worked for him doing odd jobs. For payment, Chris Rhoden gave Morgan a truck and the labor around the property went toward the truck payment. Morgan was also asked if he knew about any drug deals or marijuana on the property. He said he did not know of any illegal activity, but that he sometimes smelled "weed" in a barn on the property that he would walk by, but never looked in. He told prosecutors he did not know what pot looked like if he saw it.
On cross-examination, Morgan said he saw Billy Wagner visit Chris Rhoden's driveway a few times and that Chris and Billy would "meet in the truck" and talk.
Defense and state closed out their questioning of the witness at 12:40 p.m. and broke for lunch until 1:45 p.m.
WITNESS JAMES MANLEY:
After lunch, the state called their third witness: James Manley, who is the brother of Dana Rhoden. He testified that he found Dana's body after he was called to Frankie's house when Frankie and Hanna's body was found. James said he went to Dana's to tell her what had happened because his cell phone was without minutes. When he arrived, he found the door ajar and went to Dana's bedroom. There, he found Dana under a comforter on her bed with a pillow on her face. James told prosecutors that the pillow was "sticking to Dana's face" and that's when he knew she was dead.
On cross-examination, defense counsel asked similar questions as they had their morning witnesses; questions about drug activity, cock fighting, and if James knew the Wagners. The cross lasted less than 15 minutes before the court went on a break.
DEPUTY JOHNATHAN CHANDLER:
Sergeant Johnathan Chandler with the Pike County Sheriff's Office was called to the stand by the state. He was a deputy with the Sheriff's office for about a year in 2016 when he was the first deputy dispatched to the homicides.
He was initially dispatched to 4077 Union Hill Road — the home of Chris Rhoden — but before he could make it, it was flagged down by several people at the house next door: the home of Frankie Rhoden. The people outside were members of the Manley family who had shown up after being called by other family members who called 9-1-1. They told Sgt. Chandler that there were "dead bodies" inside the house, and there was more next door in the house down the road. The adults also had two young children with them; the kids that were found inside Frankie Rhoden's bedroom.
"Baby was covered head to toe in blood," Chandler told prosecutors. "[The family] was very frantic, very upset, very emotional."
Chandler said the blood on the toddler did not belong to either child but was that of the "dead bodies" inside.
The then-deputy said he then went into the house of Frankie Rhoden and found Frankie and Hanna in their bed, apparently dead. He said he knew they were dead because there were "pools" of blood in the middle of the bed and that Frankie had "bruising and gunshot wounds" to his head.
Chandler would go on and work until 2 a.m. the next day, having clocked in at 7 a.m. He told the jury his last act before going home was going to Dana Rhoden's house and helping BCI agents remove the three bodies from the home.
Prosecutors were sure to ask Chandler about which shoes he was wearing at the scene. This was a common question for all witnesses who testified on Tuesday that were present at the scenes when the bodies were found. The reason this question kept coming up is that it will play a role later in the trial when a bloody shoe print is introduced as evidence.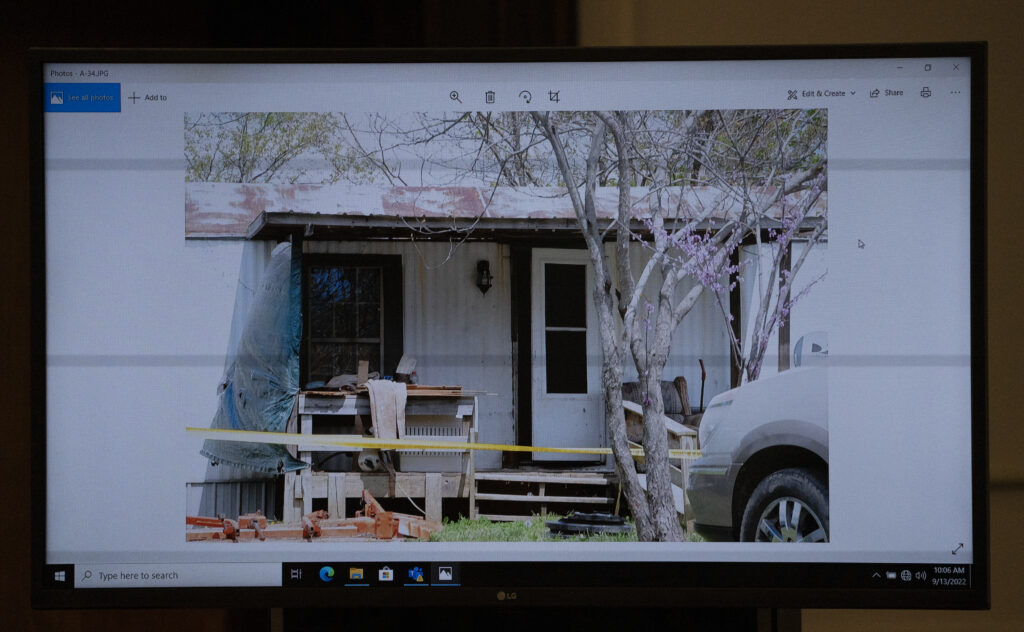 When prosecutors showed pictures of the dead bodies from the scenes to Chandler, members of the jury showed emotion. One female in her late twenties looked quickly at the screen before glancing away, while members of the Rhoden family who were sitting in the front row broke down in tears and consoled one another.
PARAMEDIC JUSTIN WARING:
Paramedic Justin Waring was called to the stand as the last witness of the day. He testified he was the first EMS crew on the scene of the homicides. He was dispatched to the call as "assaults" but when he arrived, he found bodies deceased. Specifically, the first house he went to was Frankie's house, where he pronounced Frankie and Hanna dead. Shortly after, then-Sheriff Charlie Reader ordered EMS to stage "down the road," Waring told the court.
On cross-examination, defense counsel asked if rigor mortis had set into the body. He said he did not know because he did not touch them.
The court adjourned at 4:40 p.m. and is set to return at 9 a.m. on Wednesday.