CHILLICOTHE, Ohio — Additional details were released by the Ross County Sheriff's Office after a bomb scare on Tuesday led to mass evacuations and road closures.
The Guardian brought you live, on-the-scene coverage, of the incident that began after a 9-1-1 caller said she found a package that appeared to have an explosive device in it.

The woman, who asked not to be named, told reporters that she located a package along Eastern Avenue in Chillicothe. Upon taking the package to her residence she opened it and discovered a round object that appeared to have wires taped to it and an unknown liquid inside. The woman then said she contacted authorities who quickly arrived on the scene.
According to reports, Deputy Roderick of the sheriff's office located the package inside the kitchen of the residence and called for additional units.
The Franklin County Bomb Squad was alerted to the situation and was requested to the scene.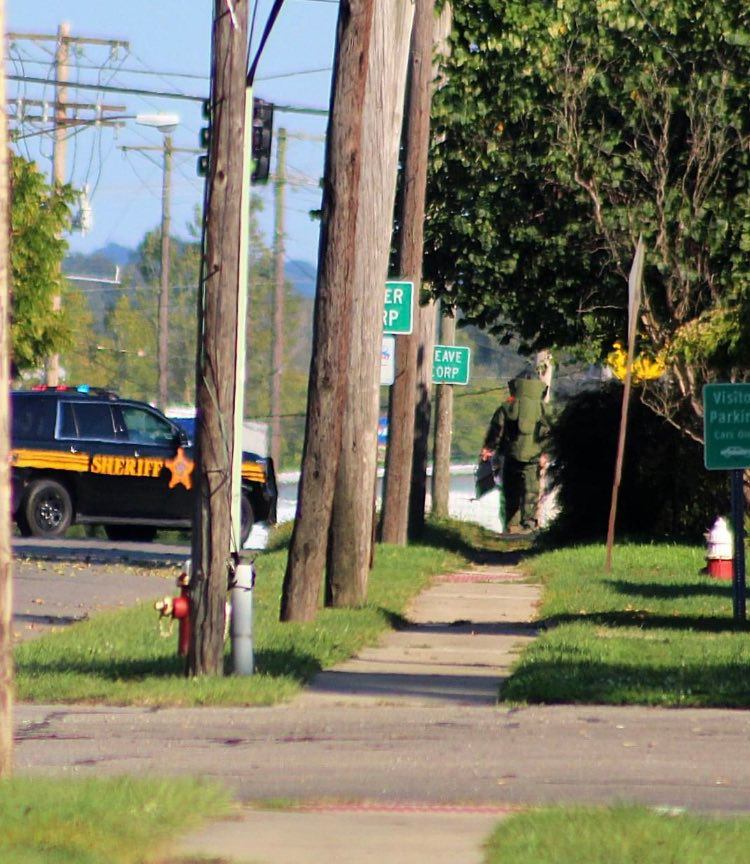 Officials with the Ross County Sheriff's Office made the decision to begin evacuations of the surrounding areas. Portions of Eastern Avenue, Watt Street, and Douglas Avenue were evacuated and blocked off by law enforcement.
After 2 hours the bomb squad determined that the object was not an explosive and an all-clear signal was given.
The incident, authorities say, remains under investigation.