WAVERLY, Ohio — Monday started the third week of trial in George W. Wagner IV's eight-count homicide case in Pike County. He's facing a slew of charges connected to the 2016 slayings of the Rhoden family.
On the eleventh day of trial, we saw a BCI agent go over Kenneth Rhoden's camper, which has been labeled as "scene four." The camper was found at 799 Left Fork Road; about seven miles from Union Hill Road, where the three other scenes were located.
The agent, Mike White, went over how the camper was in disarray and that there was little evidence recovered from the scene. However, they found one shell casing on the bed where Kenneth was found dead. Kenneth, as previously stated by prosecutors, was shot one time in the eye while he was apparently asleep in his bed.
Click here to read the autopsy of Kenneth Rhoden
Also found on the property of Left Fork Road was a small marijuana grow operation. It was said by previous witnesses that Kenneth would help grow marijuana for victim Chris Rhoden Sr., who ran a commercial pot grow operation. Witnesses testified last week that Kenneth was "fixing to get out" of the weed business and hand over the reins to cousin Gary Rhoden, who was also killed before the family was killed.
After lunch, the jury heard for the last time from Dr. Karen Looman of the Hamilton County Coroner's office. She is the doctor who conducted all eight autopsies for the victims. She testified that Kenneth was shot once in the eye and it was her belief he was asleep because the gunshot to his eye went through his eyelids.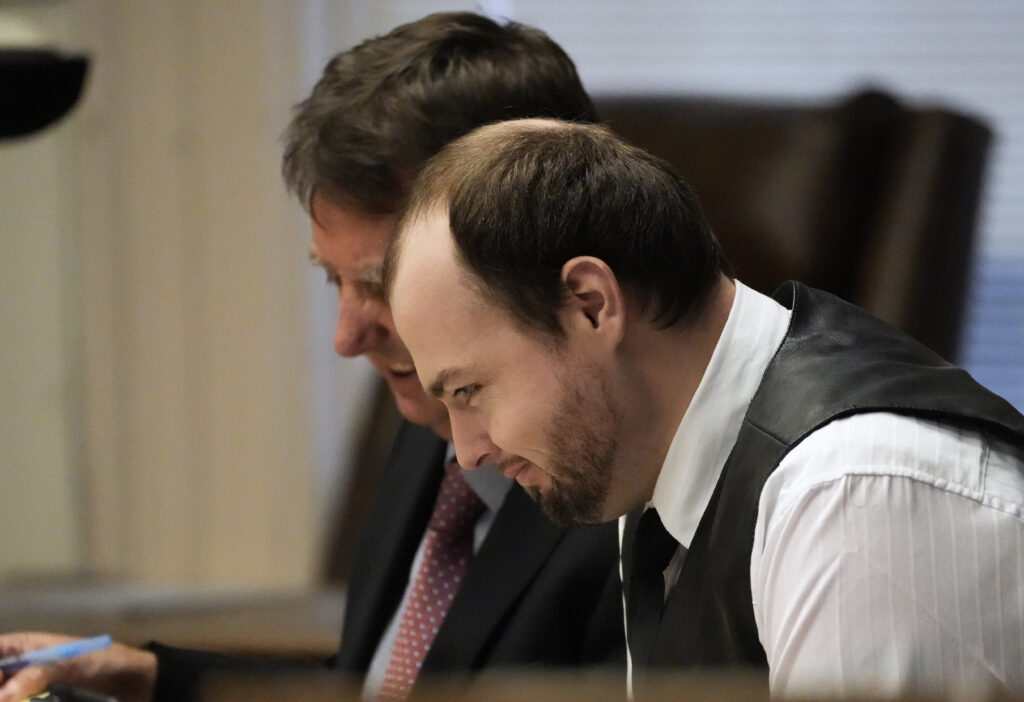 Looman said Kenneth was shot within three feet but was likely a lot closer based on the gunpowder found on his face. She said there was no indication that he moved after being shot and the bullet likely killed him instantly.
His blood test showed negative for any illegal drugs, but showed signs of amphetamine from decomposition, the doctor said.
In the afternoon, a firearms expert took the stand, where he talked about the guns and bullets involved in the murders.
BCI firearms expert Matthew White took the stand and started his testimony off with the basics of what a bullet is, how it fires, and what markings are left on a shell casing when it is discharged. He also showed different types of guns as examples, including a mock .30 caliber rifle, which the state says was used to shoot Chris Rhoden Sr.
White also went over .40 caliber, .22 long rifle, and 7.62x39mm bullets, which the state says were used in the homicides. During his testimony, the actual bullets recovered from inside the victims were introduced, where White said they "met the class characteristics" of the firearms used to kill the Rhodens.