FAYETTE COUNTY, Ohio — Rescue crews responded to a semi rollover accident Monday evening.
The call came in shortly before 8 p.m. in the area of Lauderman Road near New Holland.
According to initial reports from crews on the semi. One person was trapped inside the wreckage.
The name of the driver was not immediately available.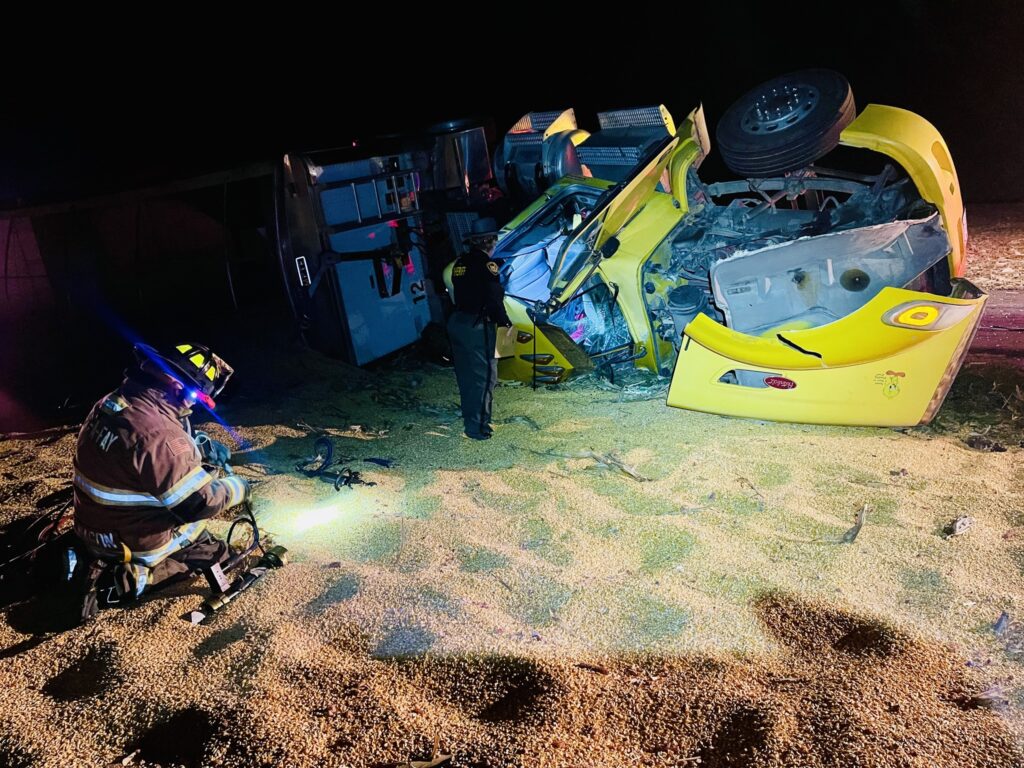 Fayette County Sheriff Vernon Stanforth told the Guardian, "The semi-tractor-trailer rollover occurred on a curve on Lauderman Road outside of the village of New Holland. The driver was entrapped inside the semi-tractor and had been successfully extricated from the cab."
A medical helicopter was requested at the scene to transport the driver to a trauma center.
Motorists are advised to avoid the area while crews work to clear the scene.