CHILLICOTHE, Ohio — New information has been released by the Chillicothe Police Department in the ambush shooting of a Ross County deputy at the county's law complex.
According to the report obtained by the Guardian, officers were dispatched to the rear parking lot of the law complex after receiving a radio call of an officer down at around 5:22 p.m. on Thursday.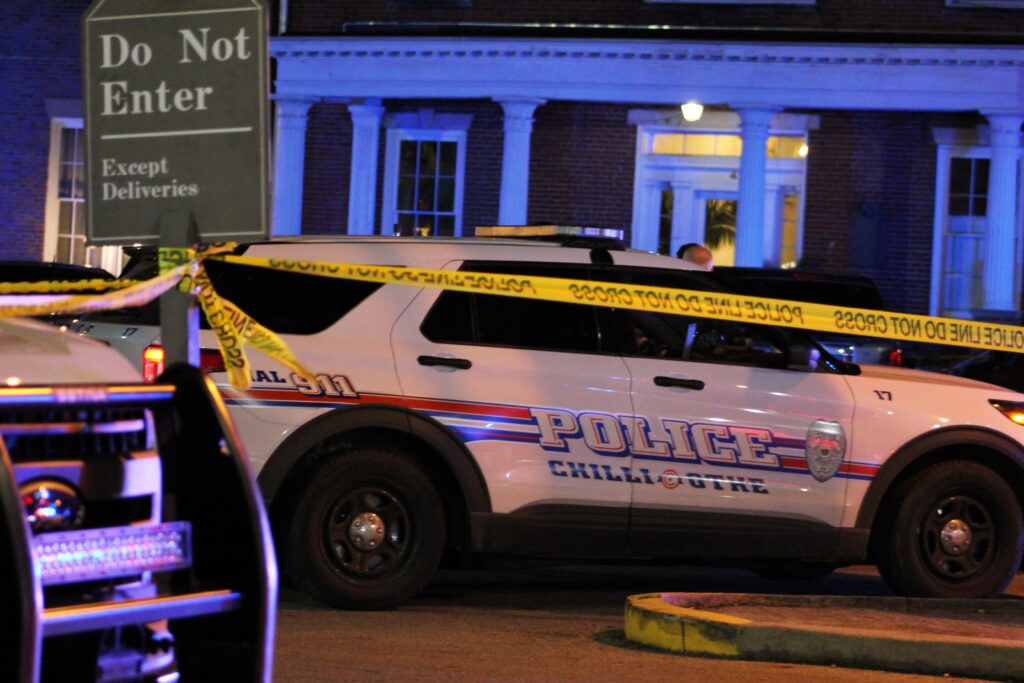 Police responded to the scene and found Ross County Sergeant Eric Kocheran suffering from a gunshot to the chest, just inside the rear doorway of the Sheriff's Office. The suspect, later identified as 42-year-old Nicholas Mitchell, was found close to Kocheran with a gunshot wound to the left side of his head. Officers stated they approached the suspected shooter and held him at gunpoint while additional personnel rendered aid to Kocheran.
Police said Mitchell approached Kocheran and yelled that he needed police assistance and that "people were out to kill his family," before opening fire on the deputy. Kocheran was shot once and then returned fire, shooting the suspect.
The suspect hit the sergeant once, while the sergeant shot the suspect three times.
Officials with the police department stated that a semi-automatic handgun was found underneath the man. The individual, officers said, was handcuffed and checked for additional weapons while employees at the law complex rendered first aid to him.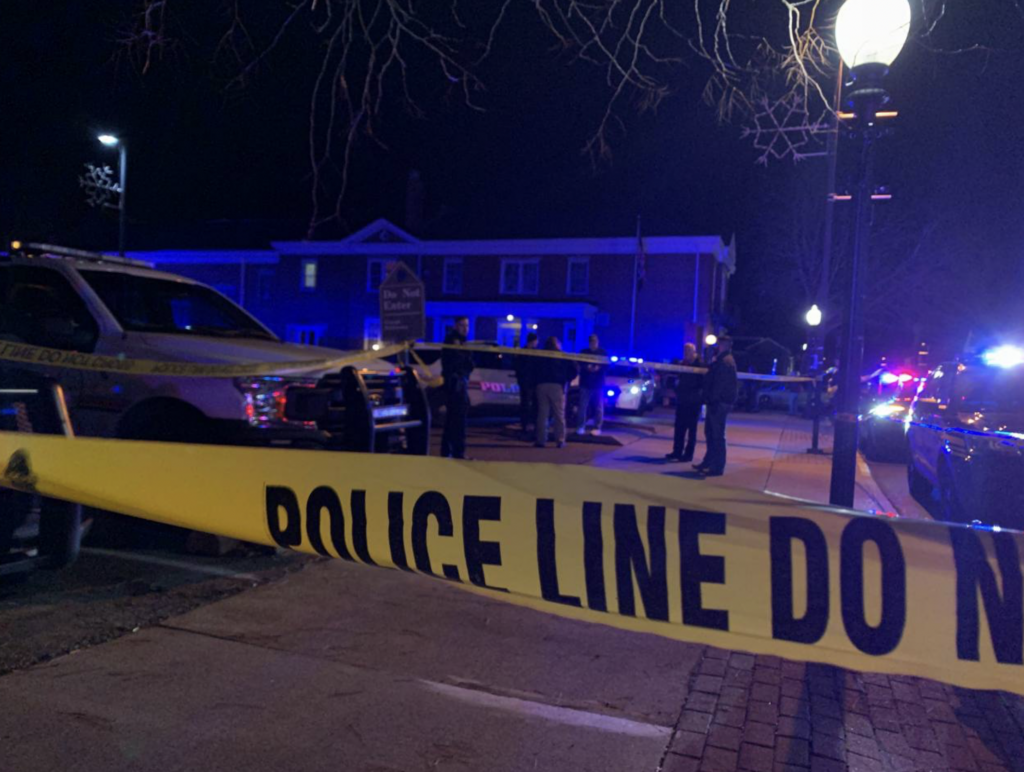 Both Kocheran and the suspected shooter were transported to Adena Regional Medical Center. Two medical helicopters were requested to transport them to Grant Medical Center in Columbus. The alleged shooter would later succumb to his injuries at Adena. Kocheran was airlifted to Columbus, where he remains in critical condition while undergoing multiple surgeries.
The case has been turned over to the Ohio Bureau of Criminal Investigations.
Ohio Attorney General Dave Yost released a statement saying, "Every officer puts on the uniform in the morning knowing that today could be the day they face a deadly attack – and they go to work anyway," Yost said. "Sgt. Kocheran demonstrated that daily dose of courage. I ask for prayers for his recovery and for his family, who face a trauma I would wish for no one."