CHILLICOTHE, Ohio — Accused murderer Marvan Woodfork, Sr. was indicted this week in a special session of the Ross County Grand Jury.
According to the Ross County Prosecutor's Office, Woodfork has been charged with two counts of murder, 2 counts of having a weapon under disability, and one count of tampering with evidence.
On January 10, police in Chillicothe were called to the scene of a shooting at the Christopher Inn on North Bridge Street shortly before 1:30 p.m.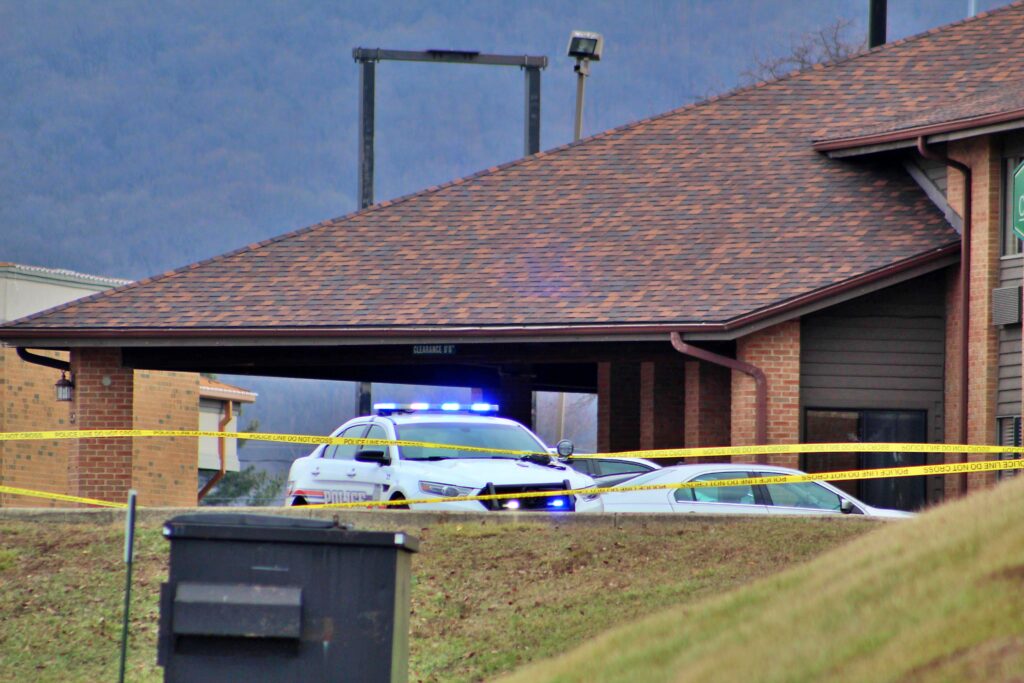 Authorities say that one person, later identified as 23-year-old Jennoro Juan Elmore, Jr. of Columbus was killed in the incident.
Court records show that the alleged shooter, 28-year-old Marvan Woodfork, of Chillicothe, was out on bond for felony drug possession when the shooting took place.
Woodfork, during an interrogation with detectives, reportedly admitted to being on the second floor of the hotel. He went on to say that he allegedly pulled out a gun and fired 5 shots out the window of the hotel into a vehicle in the parking lot. Authorities say the victim was inside the vehicle when he was struck by the gunfire.
Elmore was transported to Adena Regional Medical Center by medics from the Chillicothe Fire Department. He would later succumb to his injuries. His body was taken to the Montgomery County Coroner's Office for a forensic autopsy.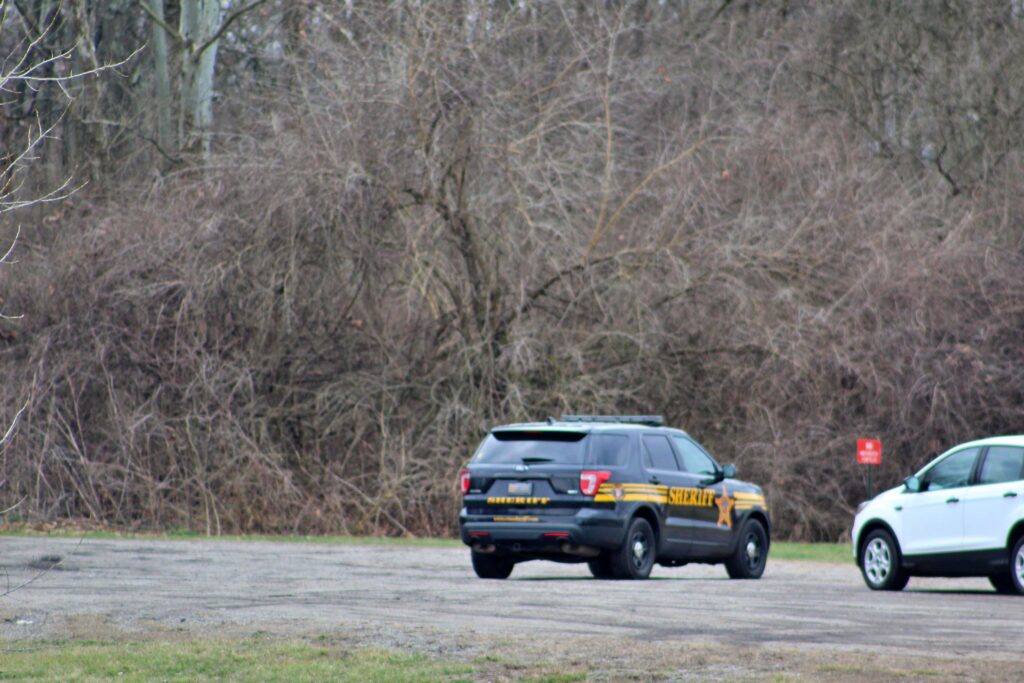 Woodfork would then flee from the scene following the shooting.
After a brief manhunt, Woodfork was located in a tent in a wooded area near the Scioto River about a mile from the crime scene. One deputy, in his report, detailed how the suspected shooter was captured.
"I started walking southeast from Goldie Gunlock Memorial Park toward the Scioto River. Deputy Oberer and I found a teal and brown tarp which had been made into a tent in the woods. While walking toward the gray tent I noticed someone appear from behind and quickly disappear. I could not tell the gender or race of the subject but saw they were wearing grayish-colored pants and an orangish-colored jacket/shirt. Upon approaching the tent, I noticed the tent was a very large tarp with smaller tents underneath the tarp. I yelled in for anyone to make their presence known and I identified myself as law enforcement. I then heard a voice yell from a tent and a black male exited the tent with his hands visible. The black male was wearing faded blue jeans, an orangish-colored jacket, and a pair of white and black Jordan brand shoes that appeared to be well taken care of minus some fresh mud on them. The male appeared to be dressed in apparel that did not seem typical for someone residing in a homeless camp. The clothing did not appear soiled, and it appeared freshly washed and well taken care of. The male was then asked for ID, and he stated he did not have any ID on him. The male then stated his name was "Marvan" and I asked if it was Marvan Woodfork and he stated "yes."
Woodfork was subsequently arrested and transported to the Ross County Jail.
The motive behind the shooting or the exact circumstances surrounding the incident remains unknown at this time. No further details have been released by the Chillicothe Police Department.
This case is just one of several recent shootings in Ohio's First Capital as crime rates continue to rise within the city. Residents are left asking what can be done to curb the violence.