CHILLICOTHE, Ohio — Atomic Credit Union is supporting the arts.
Western Avenue Branch Manager, presented a $1,200 check on behalf of Atomic Credit Union for the "Best of Ross County" show sponsorship. This year's event will be held at the Pump House Center for the Arts during the month of February.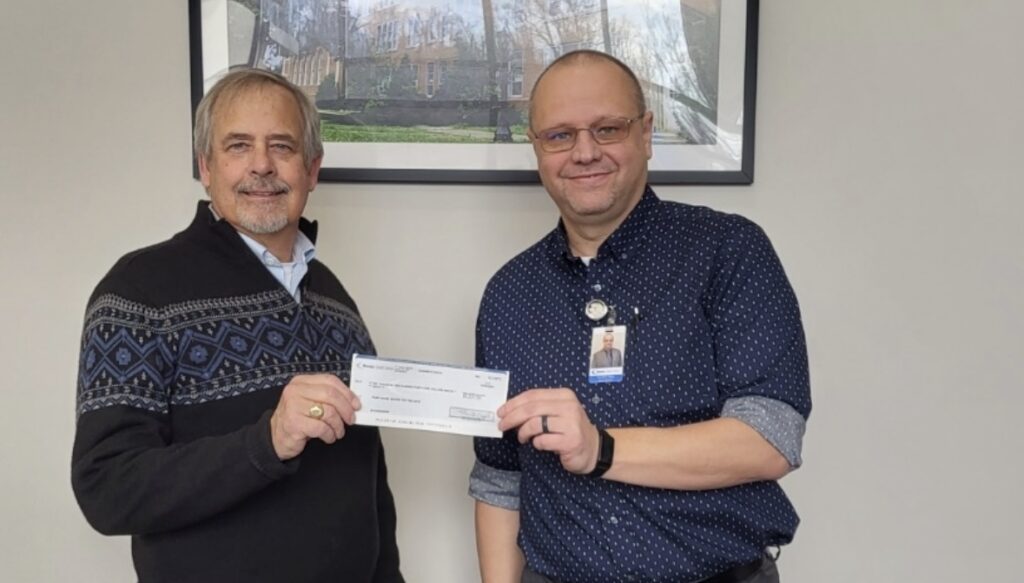 "Our focus is on our community and the people in it! From sponsoring our local sports teams, to hole sponsorships at our small business' golf outings, Atomic Credit Union has YOU in mind," said Lindsey Denney, a spokesperson.
Atomic Credit Union serves over 66,000 members throughout its 19 county community charter. Branches are located in Piketon, Waverly, Beaver, Jackson, Oak Hill, Wellston, Wheelersburg, Portsmouth, Minford, Lucasville, Bridge Street Chillicothe, Western Ave. Chillicothe, Loganand Athens, while a new branch is opening within the month in Washington Courthouse, and next year in Circleville, and Hillsboro. Also, Atomic Credit Union offers the largest student-run credit union program in the nation with nearly 60 participating local area schools.