FAYETTE COUNTY, Ohio — Rescue crews responded to a tractor-trailer crash Tuesday morning in Fayette County. 
It happened around 8:30 a.m.
According to reports from witnesses, the crash occurred along Route 35 near mile marker 81 near Washington Court House.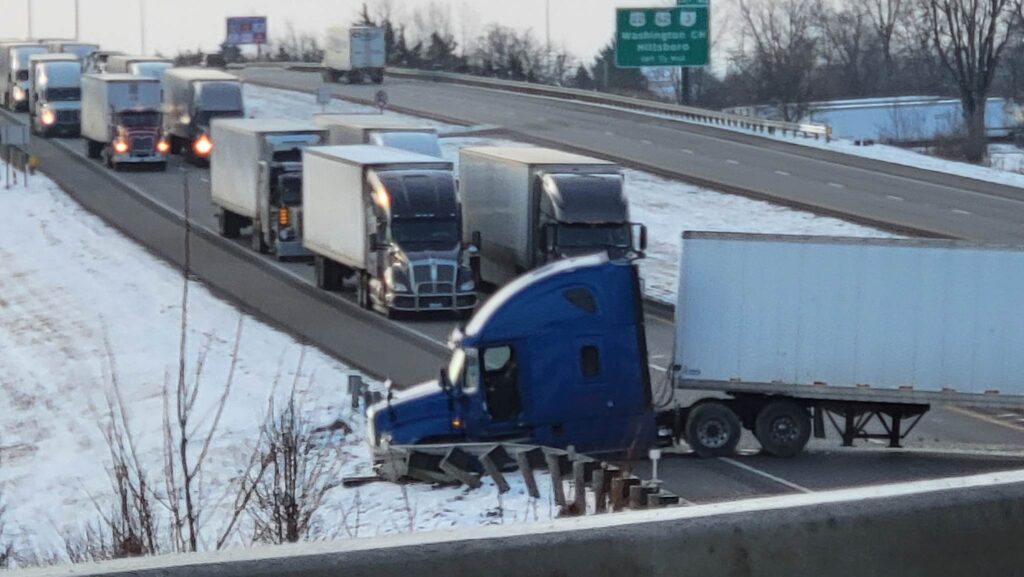 It is unknown if there were any injuries in the crash. It currently remains under investigation.
The name of the driver has not been released.
Motorists along the busy highway should expect delays as crews work to clear the scene.